Mali's future interim president meets coup leader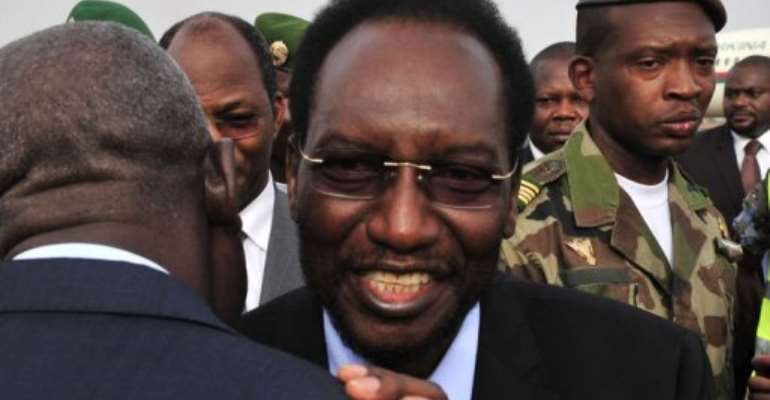 BAMAKO (AFP) - The man overseeing Mali's return to democratic rule met on Monday with the army captain who seized power with other soldiers on March 22.
Dioncounda Traore, who is Mali's speaker of parliament and will be the interim president under a power transfer deal agreed Friday, arrived at a military camp near the capital Bamako to meet with Captain Amadou Sanogo.
The men met in Sanogo's offices for about an hour. Afterwards, Sanogo told reporters the meeting "went well", adding more information would be released soon.
Other officials, including Burkina Faso's Foreign Minister Djibrill Bassole, acting as a mediator, declined to comment.
The meeting came the day after Amadou Toumani Toure formally resigned Mali's presidency. Under terms of the transition deal, the move means Sanogo must prepare to step down and allow for Traore to be sworn in as interim president.
It was not immediately clear exactly when that would happen.
Traore will be tasked with organising elections, if possible within 40 days, according to the agreement.
Transitional authorities must address the situation in the north, which since the coup has been taken over by Tuareg rebels, outlaws and Islamists who exploited the political and military disarray to sweep across the vast desert region.