Aid group heightens warnings of new Africa famine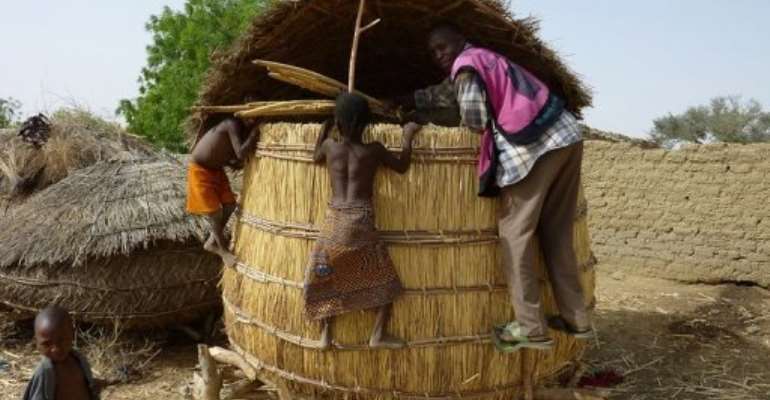 UNITED NATIONS (AFP) - An international aid group warned Friday of a growing famine risk in West Africa, amid reports of villagers raiding ant hills to take food from the insects.
Adding to an alert already sounded by the United Nations in recent days, the Oxfam group said: "A lethal mix of drought, high food prices, entrenched poverty and regional conflict is behind the crisis" hitting Chad, Burkina Faso, Mali, Mauritania, Niger and northern Senegal.
It said 13 million people were at risk in the Sahel region unless action is taken. The United Nations has made an international appeal for $720 million for the Sahel countries and Oxfam said it needs $38 million to feed one million people most at risk.
The crisis will "escalate into a full scale humanitarian emergency" if urgent action is not taken, Oxfam said in a statement.
It said malnutrition rates in some areas of Chad, Burkina Faso, Mali, Mauritania, Niger and northern Senegal have gone over the emergency threshold level of 15 percent.
More than one million children are at risk of severe acute malnutrition, it added. The UN already estimates that 300,000 children die a year in the Sahel region from malnutrition-related causes.
"In parts of Chad some villagers have been reduced to pounding ant hills to gather grain the ants have stored. They say unless they get help they will have to abandon their villages in a month's time," said Oxfam.
"A concerted aid effort is needed to stop tens of thousands dying due to international complacency," said Mamadou Biteye, Oxfam's regional director for West Africa.
Tens of thousands of people died in a famine in Somalia last year and the United Nations has made repeated warnings of a new crisis on the opposite side of the continent.
"We witnessed last year the situation spiraling out of control in East Africa as the aid community failed to act swiftly. The worst can be avoided and thousands of lives will be saved if we act now," said Mamadou Biteye Oxfam regional director for West Africa.
Oxfam said food prices have surged over the past 12 months and could increase by another 25-30 percent by the peak of the hunger season in July.
According to the UN's Food and Agriculture Organization (FAO), agricultural production is down 25 percent in the Sahel countries over the past year.
Mauritania has seen a 52 percent drop in crop production and Chad 50 percent from last year.
The United Nations says rebel conflicts in Mali and other countries have worsened the crisis.
More than 170,000 people have fled their homes since January in Mali because of clashes between the army and Tuareg rebels, the United Nations said Thursday. Nearly 50,000 have left in the past two weeks.