IEA: Elections is a noble contest to obtain mandate to govern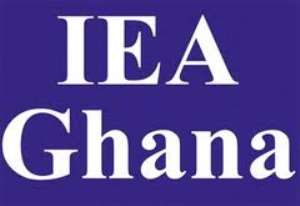 Accra, March 9, GNA – The Institute of Economic Affairs (IEA) on Thursday reminded political leaders that election is a noble contest to obtain the mandate of the people to govern a geographical jurisdiction for a period.
"In the course of this process, stakeholders expect politicians to denounce the creping acrimony gaining currency in our political discourse and to engage in a campaign process that is tolerant and devoid of ill-feeling," Ms Jean Mensa, IEA Executive Director, said at a day's workshop for Electoral Stakeholders in Accra.
The workshop organized by the Institute forms part of electoral process to strengthen the pillars of Ghana's democracy as the nation prepares the December general elections.
She expressed regret that that Ghanaian politics had become divisive and increasingly characterized by insults and abuse, whilst media discussions and statements by key members of various political parties had revealed a deep sense of division in the body politic.
Ms Mensa said the institute will continue to create a platform to discuss critical issues that remain integral to a successful election and also play leading role to galvanize efforts aimed at dealing with concerns that threaten the consolidation of good governance in Ghana.
She said Ghana is often cited as one of Africa's best democracies and much of this is due to the five successful elections since 1992…"our electoral process has been acclaimed as one of the best on the continent.
"Nonetheless, while other Africa countries and the wider the international community continues to command Ghana for our exemplary democratic practices, we must acknowledge that we face serious challenges".
Speaking on "The Media and other stakeholders role in making or breaking the country: the do's and don'ts," Dr Vladimir Antwi-Danso of Legon Centre for International Affairs and Diplomacy, appealed to all to act promptly to salvage the nation's nascent democracy through tolerance and politics of accommodation.
He said Ghanaians should not be deluded in thinking that what some countries like Cote d'Ivoire and others have experienced is far away from Ghanaianst.
"A section of the media tells lies, they raise the political temperature, they are used to beat war drums; they do the unthinkable – all because they are sure that we have a gullible, illiterate public," Dr Antwi-Danso said.
"Politicians show gross indiscipline, they are vituperative in their language, they threaten, use the media for lies, propaganda and insults, they are selfish and show their hunger for power through various immoral conducts, they use part of civil society for parochial ends".
Dr Antwi-Danso reminded Ghanaians that when stagnation, decay and decline set in "no amount of witchery or prayers can turn the clock back.
"The time is now for us all to resolve to allow for a culture of tolerance and accommodation. Ghanaian politician, journalists and civil society activists should be committed to the norm and by implication work towards sustaining tolerance".
Other speakers include Mr Justice Francis Emile Short, former Commissioner of Commission of Human Rights and Administrative Justice (CHRAJ), Deputy Ccommissioner of Police John Kudalor, Director General in Charge of Operations of the Ghana Police Service and Dr Kwadwo Afari-Gyan, Chairman of the Electoral Commission.
The Most Reverend Dr Joseph Osei-Bonsu, President of Ghana Catholic Bishops' Conference, chaired the workshop.
GNA