West African states to work together against terror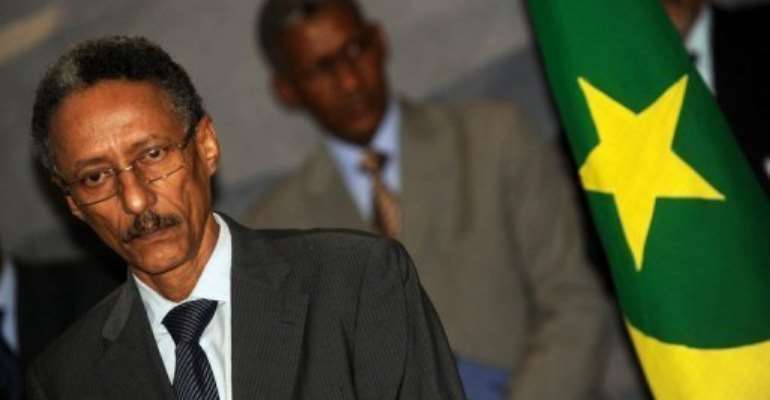 NOUAKCHOTT (AFP) - Representatives from Sahel states and Nigeria vowed Tuesday to help each other fight terrorism from Al-Qaeda in the Islamic Maghreb and Islamist sect Boko Haram, which are said to have ties.
Ministers from Mali, Mauritania, Niger and Algeria are in Nouakchott for the second day of a security meeting to which Nigeria has been invited to examine links between the two organisations.
"We invited Nigeria to exchange experiences and intelligence regarding the fight against terrorism and extremism and to see how we can help each other face the challenge posed by AQIM in the Sahel and Boko Haram in Nigeria," said Mauritania's foreign minister Hamadi Ould Hamadi.
He said the meeting aimed to "build a strategic vision to eradicate terrorism, transfrontier crime and other challenges facing our region.
Niger's Foreign Minister Mohamed Bazoum called for "regular contact to face a rapidly evolving situation which provides us with greater challenges.
"We will take stock of developments and the deteriorating situation due to the proliferation of Libyan weapons including the return of armed fighters and the rise of the sect Boko Haram."
Mali's Foreign Minister Soumeylou Boubeye Maiga said there was a "confirmed link" between AQIM and Boko Haram.
"We will ... conduct joint patrols along our borders, prosecute criminals, control travel documents," he said on cooperation efforts.
Security has deteriorated across the hard-to-patrol Sahel desert strip in recent months.
AQIM is currently holding nine European hostages, while a new splinter group calling itself the Movement for Oneness and Jihad in West Africa claims to hold two Spaniards and an Italian kidnapped in Algeria in October.
Mali is also facing an offensive by Tuareg rebels who returned heavily armed from fighting for fallen Libyan leader Moamer Kadhafi.
Boko Haram -- believed to have a number of factions with differing aims, including some with political links and a hardcore Islamist cell -- has carried out a wave of deadly attacks in Nigeria.