THE NEED FOR OUR AFRIKAPERSONALITY FOR ALL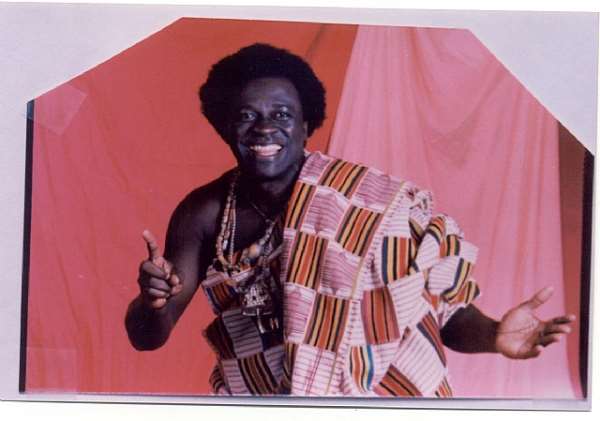 THE NEED FOR OUR AFRIKAPERSONALITY FOR ALL CONT/DIASPORA AFRIKANS TO RECLAIM, DEVELOP AND LIVE IN TUNE TO , By (c) 2012 by Prof. Afrikadzata Deku, Docteur d'Etat; Doctorat d'Etat (PhD); [email protected], Every group of people on earth sticks together,
Chinese enjoy their Chinese no matter where they find themselves . Japanese take great delight in being together as Japanese at home and abroad.
The French will never trade their Frenchness for anything else on earth.
The British talk with pride of their sense of Britishness which they prize so much.
The "white'/Westerners, in spite of their individual differences, always come together to promote, defend and protect their common Western/"white" unity and interests.
In the same way, when we come to the animal world, we observe the same unity among different species.
That is why elephants have the intelligence to know that working together as elephants gives them greater power to solve their daily problems that they cannot solve individually.
Lions also know there is strength in numbers.
So they stick together to ensure their survival and greater happiness as a group.
Every other animal groups have the common sense that constantly reminds them of the old saying that United We Stand, Divided We Fall.
That is why in Ancient and Pre-colonial Continental Afrika, Continental Afrika became the Mother of All Human Beings .
For 3 million years, Ancient/Pre-colonial Continental Afrika taught the world and humanity how to live together as Continental Afrikans.
As the cradle of Humanity, Continental Afrika successfully brought together hitherto scattered children of Mother Continental Afrika to live together as families, clans, villages, cities, nations, empires and kingdoms.
Without the longevity and wisdom of Continental Afrikaness , today's concept of oneness of Humanity or Humanity as one Human Family would have been totally lost to Mankind today.
But today, the success story of Continental AfrikaPersonality as the most ancient gift to today's world is fast becoming the thing of the past.
Today, Continental Afrikans are quickly becoming the most divided, the most fragmented, the most balkanized and the most fractionized people on earth.
By COPYRIGHT (2012) Prof Afrikadzata Deku, Docteur d'Etat, PhD; *Doctorat d'Etat (Ph.D.) * D.E.S.S. (M. Phil) * Diplome De L' I.I.A.P.(Post-Grad. Dipl.) * M.Sc. * BA. Double Majors *,
Emails: [email protected] ; [email protected]; [email protected]; [email protected]; ; [email protected], [email protected] ,
*SKYPE : AFRIKAPHARAOH or AFRIKAFIAGA or WindowsLiveID: AFRIKAPHARAOH* ;
*URLS: http://www.youtube.com/profafrikadzatadeku & http://cid-4d3310fc746b4eaf.photos.live.com/albums.aspx ; http://www.myspace.com/profafrikadzatadeku; http://afrikacentricitybooks.blogspot.com/