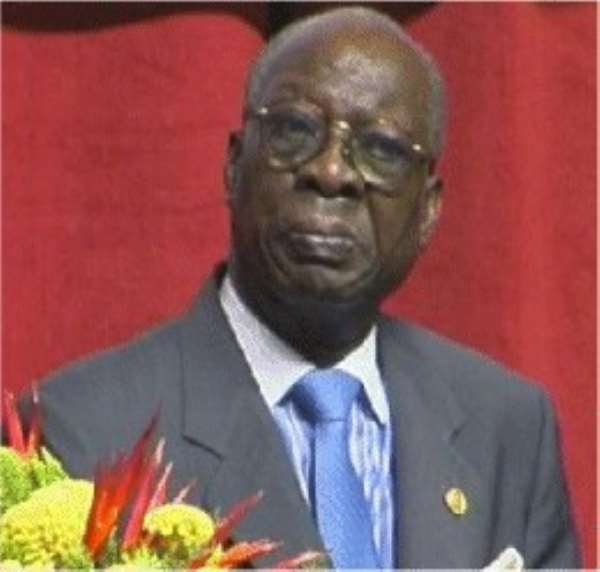 The Speaker of Parliament, Mr Peter Ala Adjetey today expressed his gratitude to the two Deputy Speakers for the able manner they handled the affairs of the house during his ten weeks absence.
He also thanked members of the House for the support they gave to the Deputies in their work as well as their prayers and well wishes for him during his medical treatment in the US.
The Speaker, who started work today after his long absence, took the opportunity to welcome the new Majority Leader and the three new members of Parliament, who were sworn in while he was away. Mr Ala Adjetey urged the new members to study the rules and be abreast with the work of Parliament, adding that they should make it a point to be punctual and regular in the House.
Meanwhile, Parliament today passed the Institute of Local Government Studies Bill to empower the Institute to organise training programmes in the field of local government for members of the Regional Co-ordinating Councils, District Assemblies and other related sectors. It is to equip the Ministry with the requisite knowledge and skills to develop and sustain a decentralised management system and enhance managerial, administrative and operational efficiency of the units of local government.
The Institute is to arrange courses, workshops, seminars and conferences for persons engaged in areas of local government, undertake and promote research in local government and develop training materials for its members. The Institute would also be empowered to award certificates, diplomas and other qualifications agreed upon by it and approved by the National Accreditation Board. The Bill is awaiting Presidential Assent to become law.