NDC will struggle to win 2012 elections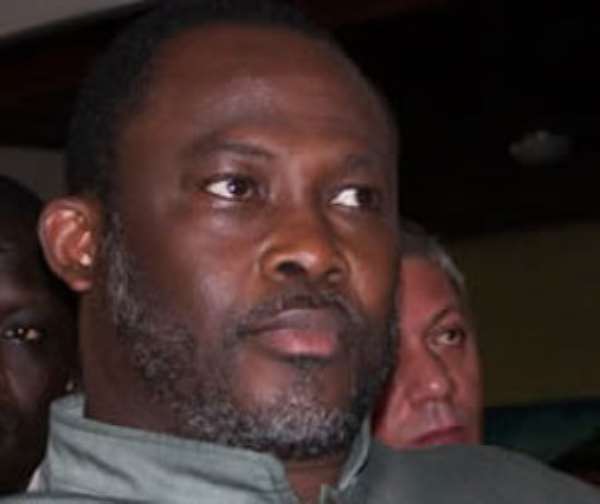 Dr. Spio Garbrah
A vice chairperson of the ruling National Democratic Congress (NDC) Dr. Ekwow Spio-Garbrah has warned the party could suffer electoral defeat in 2012 regardless of whose candidature the founder of the party supports.
'If the former President would not support the current President and anybody else becomes the flagbearer of the party, that person will still have difficulties if the party is not united'.
According to him, the party's chances of winning the 2012 elections will be diminished if the differences within the party were not resolved.
The founder of the NDC, former President Rawlings has been reported to have said he would not support President Mills' second term bid should he be elected to lead the party into the 2012 elections. (Mr Rawlings' wife Nana Konadu has publicly admitted to planning to challenge President Mills for the flagbearership slot of the party and many have said the former president is actively albeit covertly campaigning for her).
Speaking on Citi FM Wednesday, the former presidential aspirant of the party Dr. Spio-Garbrah revealed that 'the challenges within the party are deeper than just whether Mrs. Rawlings is the candidate or anybody else is the candidate'.
He said it was very disappointing that the NDC with the umbrella as their symbol which signifies unity was now divided and finds it very difficult to bury their differences.
Dr. Spio-Garbrah observed that, although former President Rawlings though entitled to his views, he owed it a responsibility to not say or do anything that will deepen the divisions within the party.
'Obviously he occupies a very important position and his role is important but my understanding is that he is self obliged to come public with his views because his view are being disregarded within the party or within the government in particular. He still has the responsibility as the founder of the party and as Chairman of the Council of Elders along with all those that I have mentioned to continue to forge unity within the party'.
The NDC vice chairperson urged the rank and file to think about the party's interest rather than their personal interests.
Source: Myjoyonline