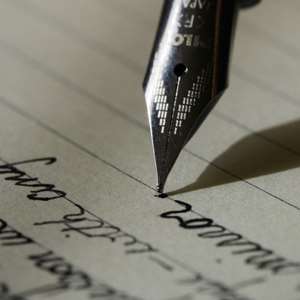 The Christian Council of Ghana which had been voiceless for a long time has suddenly gained its speech writing abilities on human rights issues of this country. "We believe that citizens should be treated with honour and dignity in accordance with the law and due process, as we seek justice and accountability", stated the General Secretary of the Christian Council of Ghana Rev. Dr. Fred Deegbe.
The council was expressing its concern about events surrounding the former Minister of Information and National Orientation Mr. Stephen Asamoah Boateng. Though the Councils' position is just appropriate and admittedly timely, a section of Ghanaians who believed in the Council and had faith in what it stands for will certainly be smart enough to read in-between the lines looking at how long it had taken this notable group to regain its voice in the face of wrongs.
Vendetta acts is one we must all as a nation condemn but for a young man like me, I wonder which group at this moment of our democratic dispensation can genuinely step in and be respected by both parties to spearhead a dispassionate approach to settling such matters. For God's sake it cannot be the Christian Council of Ghana which was so dumb when a citizen of this country in the person of Hodari Okae was treated as a lesser Ghanaian though a court of competent jurisdiction directed his reinstatement. The rule of law was blatantly disregarded and Hodari Okae never appeared on the radar of the Christian Council of Ghana.
The radar of the council was not sensitive enough to capture Mr. E.G. Kosivi Degbor, an employee of the Research Department of the National Security Council (NSC) who was recalled from posting in Harare, Zimbabwe, prematurely on the assumption of office of the Kufuor-led administration in early 2001. The issue is not with the recall but how his entitlements and other benefits were handled. Cross check details of this man.
How I wish the Christian Council of Ghana was a stronger and credible organization that could at all time take action on national issues and direct affairs where necessary with its voice? I am rather sad it does not have that clout and for now just a shadow of what it represents. Where was this Council when a whole ex-president's courtesies were withdrawn? I guess the Council found that act justifiable.
I am not a supporter of the BNI's style of operations; I had issues against them over how they maltreated previous officials of the then opposition party (NDC) and I thought a credible group of people like the Christian Council would have spearheaded the campaign to rectify the situation but that never occurred throughout the reign of the previous government till now.
There are numerous issues bothering on inappropriate treatments right in this country whiles the Christian Council of Ghana looked on tight-lipped. It will be irrelevant to really raise those issues but my worry is that this group as a matter of fact has lost its saltiness for the beauty and growth of this country so far as Godly interventions and directions are concerned.
The best option for now is to have new faces in the Council to rejuvenate its interest in our country's development. For someone like me, those same old faces that have been very selective in voicing out concerns have not proved their worth hence should be replaced.
We need a vibrant Christian Council that can stand up to any government regardless of the fact that its members are actively engaged by the government. Discerning Ghanaians will certainly wonder why another Christian group suddenly reorganized its members and revived its prayer forces upon a change of government but kept quiet whiles at post and in high places making it look like this God we serve is short-sighted.
Thank God he's God and indeed, He that watches over Israel neither sleeps nor slumber!
I am seriously looking out for an organization that will stand the test of time so that I can be part of it. An organization that will be seen as a very independent one and maintains its posture in all circumstances. IEA looks like that; my only beef is that it denied smaller political parties and the only independent presidential candidate for the 2008 elections a leveled playing field. I believe IEA with time will see the wisdom in providing platforms for smaller parties and possibly independent presidential candidates. These will help us all in battling against vendetta schemes of the major political parties because once they get to realize that smaller parties are rapidly growing in terms of structure and platforms they will certainly sit up.