Sekyi Hughes to be prosecuted?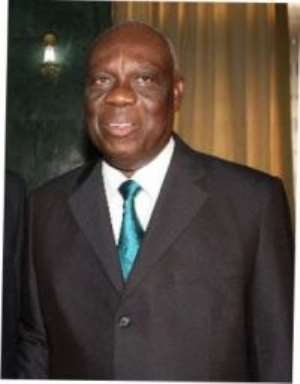 There appears to be growing public demand for the prosecution of the former Speaker of Ghana's Parliament, Rt. Hon Ebenezer Sekyi Hughes, after an adhoc committee report indicted him for having stripped his official residence bare of all furnishings upon leaving office.
Anti corruption crusader and NPP MP for Asikuma/Odoben/Brakwa, Hon PC Appiah Ofori, is the man leading the crusade for the State to file criminal charges against the former number three man of the land.
In all, the former Speaker took away state-owned household items thought to be in excess of 350,000 US dollars without prior approval of the Parliamentary Service Board.
Citi News is in possession of a report of the Adhoc Committee established by the Board to investigate the matter.
In that report the committee recommended among other things that the former Speaker be made to return a stated number of the items he unlawfully took out of his official residence.
Minority leader and Chairman of the Adhoc Committee, Hon Osei-Kyei Mensah-Bonsu, said the Parliamentary Board will soon sit to discuss the report of the Committee and decide whether or not to accept the recommendations of the report.
CitiNews is reliably informed that a former clerk to the nation's Parliament is also under investigation for similarly stripping his official residence bare of all furnishings, without the prior approval of the Parliamentary Service Board.
Hon Mensah-Bonsu told Citi News there is evidence to that effect, but refused to be drawn into mentioning names.