More success than explanations in Prez's 100 days – Ablakwa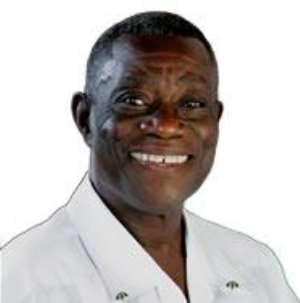 Deputy Information Minister designate, Hon. Samuel Okudjeto Ablakwa says the first one hundred days of President John Mills have been underlined by many more successes which, in his opinion, will outclass the explanations needed for some national situations.
According to him, the President has accomplished amazing feats in his fist one hundred days but will make it a point not to gloat about it through his years in office.
The Information Minister designate in an interview monitored by citifmonline said President Mills will be addressing media practioners and other stakeholders involved in the national development agenda about his first hundred days in office.
The President, according to the party's manifesto, made some sweeping promises which were to be fulfilled in the first hundred days in office.
The promises included, among others, the institution of a lean government, improvement in the sanitation situation in the country, the reconstitution of state boards and commissions, the reviewing of the tax element in the petroleum price and the insurance of a safe and secure nation.
Hon. Ablakwa notes that the President has had more success in achieving the promises and will make it known at the meeting.
He points out that President Mills has been the only President - since President Nkrumah - to have time-lined his promises and as such makes its achievement easier.
He adds the President will also be hinting Ghanaians on what to expect of his administration in the days ahead.
Hon. Ablakwa pointed out also that the Ministers whose sectors fell under the promises made will be at the meeting to address questions and put outstanding matter to rest.
He however described as "erroneous" the views expressed by a section of the public that the President's administration style had been slow saying that the President prefers to accomplish more and speak less about it.
He hinted also that youth groups all over the country will meet members of the Presidency next week to share ideas on youth development.
He added that President Mills' promise of regular radio broadcasts of the state of the nation remain on course and will commence in the latter parts of the year.
By: citifmonline