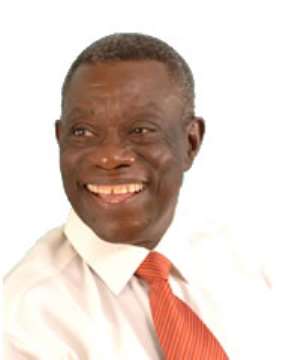 Mr Aquinas Tawiah Quansah, Member of Parliament (MP) for Mfantseman West has commended President John Atta Mills for proposing to set up constituency development funds.
He said the fund would accelerate development of the committees and enhanced the prestige of MPs.
Speaking to newsmen at Mankessim, Mr. Quansah urged the government to put in place a monitoring mechanism to ensure that MPs use the fund for the intended purpose.
Mr Quansah said he would utilise his share of the proposed fund to provide potable water for communities currently facing acute water problems, such as Ogoekrom, Anomansa and Oboadze.
He said as a short term measure, he was negotiating for the purchase of a water tanker estimated at 60,000 dollars from his own resources to distribute water to needy communities.
He pledged his commitment towards restarting the defunct Saltpond ceramics factory to provide jobs for the teeming youth in the area.
Mr. Quansah assured the people that he would complete projects initiated by his predecessor.
"I can assure you that no project will be abandoned in the constituency just because it was initiated by the NPP government", he reiterated.