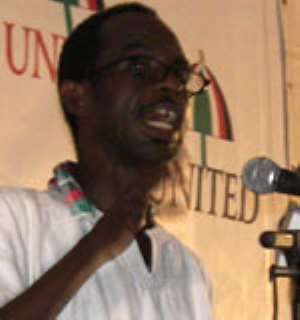 The General Secretary of the National Democratic Congress (NDC), Johnson Asiedu Nketia, has asked supporters of the party in the Jirapa constituency to support the party to maintain its Jirapa constituency parliamentary seat in the upcoming by-election slated for April 7.
The by-election follows the death of Edward Salia, Member of Parliament (MP) for the area.
Mr Salia in the last election polled 12,700 votes, twice as much as his closest contender from the New Patriotic Party (NPP).
Mr Asiedu Nketia asked supporters of the party to "give the elephants a well-deserved chase" at the by-election.
He said the victory for the NDC in the upcoming poll will be the biggest tribute to the deceased MP.
The party on Thursday elected a social anthropologist Dr Francis Bawana Yakura to contest in the elections on the ticket of the NDC.
Meanwhile the opposition New Patriotic Party opened nomination on Friday.
Three members of the party have expressed interest to run on the ticket of the party.
Story by Fiifi Coomson