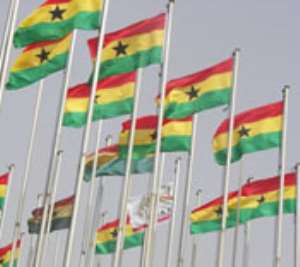 The Ga-Dangbe Youth has called for a National Holiday to be granted in honour of Sergeant Adjetey one of three soldiers killed on 28th February 1948.
The group says the death of the three soldiers triggered the struggle for independence which was subsequently attained on 6th March 1957.
Vice Chairman of the group, Nii Maama Markwei told Joy News the nation has been ungrateful to these personalities who laid their dear lives for the country.
"Not even a statue has been laid in honour of these three. I think it is a disgrace to our country," he chided.
President John Evans Atta Mills in his first State of the Nation address to parliament proposed a holiday to be christened the Founders Day in honour of Dr. Kwame Nkrumah.
The day will be marked on the birthday of Ghana's first president.
But Maama Markwei disagrees. He stressed Sergeant Adjetey's death triggered the awareness for independence and must be acknowledged.
He also cited Amon Kotei, the designer of Ghana's Coat of Arms as another person whose contribution has been thrown into the dustbin of history.
Amon Kotei is still alive, but his living condition is nothing to write home about.
Story by Nathan Gadugah