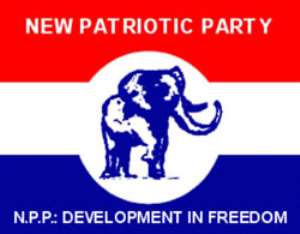 The defeated New Patriotic Party is intent on reviewing the Electoral College system of electing party executives and presidential candidates.
The system was criticised by some leading members of the party during last year's parliamentary primaries which were dogged with violence at some constituencies.
They argued the system prevented most of the stakeholders from taking part in the election of presidential and parliamentary candidates.
With the National Delegates Conference scheduled for May, 2009, the electoral reforms seem high on the agenda.
The General Secretary of the party Nana Ohene Ntow told Joy News on Friday the party is expecting proposals from the general public for consideration during the party's Delegates Conference.
He conceded the current electoral system of the party is liable undue exploitation and hoped a reform would limit the use of money to influence voters.
He said the proposed reforms were supposed to have been tabled for consideration in 2003 but were shelved.
Nana Ntow also dismissed allegations that the party had failed to clear victory cloths and drinks from the ports, ostensibly to celebrate the party's victory.
He told Joy News' Matilda Asante, the party's campaign committee has not imported any cloths or drinks, but conceded individuals may have, as part of their own private merchandise.
Story by Nathan Gadugah