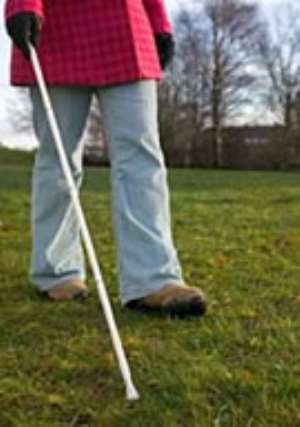 The Electoral Commission is producing 22,000 tactile ballot folders to enable visually impaired people to vote on December 7, without problems.
The tactile papers would enable blind people to easily identify the political parties and candidates on the ballot paper during voting.
It is an improvement on the tactile folders provided for the 2004 election, and is expected to avoid the situation where others have to guide blind voters to identify the candidates on the ballot paper.
Mrs. Stella Abrokwa-Ankoh, Gender and Disability Desk Officer at the EC, told the Times during a sensitisation programme on the use of the tactile folders for members of the Ghana Association of the Blind (GAB) in Accra on Monday, that the provision of the tactile papers would give the blind the opportunity to exercise their franchise without constraints.
"This is to ensure independent and secret voting for the blind," she said.
There is an estimated 400,000 visually impaired Ghanaians out of which about 6,000 are members of the GAB.