Dr K. A. G. At Ballot Poker Dot Com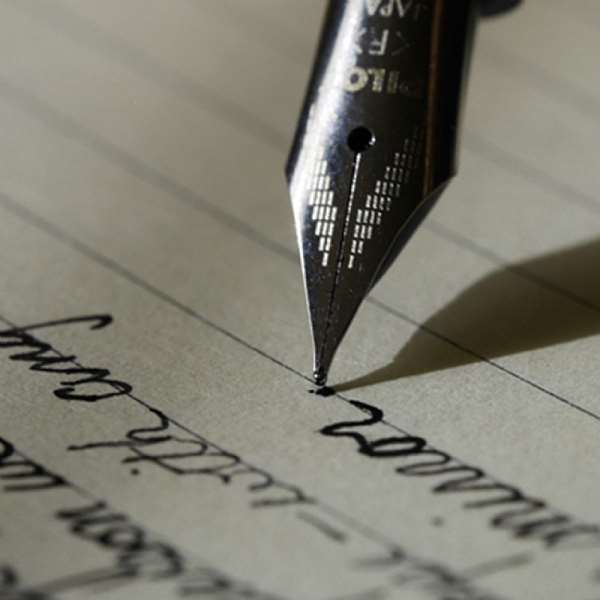 Rig, rig, rig. The controversial song of the season keeps playing at a progressively higher pitch, Jomo, and it is not about our oil rigs either. It is about cheating and fraud in elections. Dr Kwadwo Afari-Gyan vows he won't be the reason for any chaos.
The doctor of letters was on television this week, laying out a concrete mortar of moral, ethical and technical arguments as a basis for his insistence that he is not in a position to rig the poll.
We shall credit him with the political quote of the week:
"(Folks), some of you may be sitting there thinking I can help to determine your fate. I cannot help you win an election." Fantastico,  Jomo. Absolutely fantastico!
In the meantime, the pre-election surveys and polls are back in even greater vogue and with a collective vengeance or shall we say there is a free for all declaration of the results of Election 2008 going on all over the place, long before the first voter has cast the first ballot.
The results are coming with precise percentage scores to the decimal point for each of the presidential candidates.
This illegal enterprise walking around in the legitimate hat of a scientific exercise is referred to as "surveys".
Others call them (opinion) 'polls". Yet, others do not appear to make a distinction or care two-and-a-half hoots either way!
Some people are declaring the results in advance in coded language: They will usually make such declarations as "in the very unlikely event of Party X winning the election…" Now, what if Party X does win, yah? Would those who insist a Party X victory is very unlikely, accept the results? Ask the National Peace Council.
All this is playing out to the deafening tune of "No one has the right to declare the results apart from Dr Afari-Gyan!" Are pre-election polls and surveys not normal around the world? Ours are somewhat suspect in many more respects than one, Jomo:
Contrary to the ethical demands of scientific surveys, some are conducted by organisations known to have links with some of the parties.
Others appear to have ignored such essential demographics as respondents' age, gender and ethnic origin (?!).
Some research samples have been of questionable size and not included such voter groups as rural and urban dwellers, employed and unemployed, the housed and the homeless etc , who have their different expectations.
The  sharply contradicting results of the purported studies notwithstanding, each group of pollsters insists it has the most accurate results. See? One man's monarch in a crystal ball is another man's lizard tumbling off the rafters, or rather one pollster's accurate forecast is another's chamber pot of chimpanzee piss!
Since everyone is entitled to an opinion, mine is that in our developing world setting, these polls are a form of rigging. They clearly seek to condition the minds of the public to a strong perception that it is only this or that party that can win, and that there is no way this or that other party can win. What if voters turn the forecasts on their heads?
Anyhow, out in the streets this week, I observed that folks were minding their business in the daily quest for survival. Take the case of this street vendor who was  wielding a not-too-clean rag in one hand while brandishing a couple of plastic bottles of a pale liquid of indeterminate chemical composition and origin in the other at a traffic light at Adabraka.
He appeared determined to demonstrate the efficacy of his concoction in giving the interior of a car a great sheen. The moment we stop at the traffic light, this vendor thrusts his rag inside the cabin of our car and begins to scrub vigorously on the surface of the dashboard without our permission.
Eventually, the light goes green and we move, compelling the fellow to step back onto the kerb and by Jove, Jomo, the part of the dashboard which he gave a scrubbing does have quite a dashing sheen after all.
Wait a minute, though: You cannot tell what regular use of this liquid could do to surfaces. A greater worry is with the risks these overly aggressive street vendors are constantly taking with this form of advertising, at a time of ever worsening incidence of robbery and phone snatching.
 If you go thrusting your paw into cars like this in some countries, someone could blow the skull clean off your neck with a sawn-off shotgun or some other ugly and deadly weapon but, hey, this is Africa! 
On second thoughts, I daresay our tolerance for the invasion of our private spaces may be coming to an end too. The intruding hand of a vendor aggressively offering wares to the occupants of cars could soon be mistaken for that of a thief trying to snatch a bag or phone!
Let a frightened or ill-tempered motorist with nerves flayed from the chaos in traffic let out a yell of "julo", and a hapless vendor could be as good as dead.
Let me tell you how desperate things are getting here: A former MP and top member of the National Democratic Congress was seated outside a fast food joint in her car at around 8.00 p.m. the other day, waiting to take away a food pack. 
A gunman simply walked up to her, pointed a heavy and ugly-looking handgun at her head, demanded her cell-phone and began to remove jewelry from around her neck and arms! She insisted on removing them herself and handing them to the gunman. The bandit obliged.
The gunman then ordered all staff of the joint to lie face down. He then helped himself to mobile phones and all the cash in the sales drawers and strolled out through a security gate as casually as you please, without the security men on duty outside the gate so much as throwing a glance in his direction. Ask the NDC's Hannah Tetteh!
I have waited in vain for some time to read what should have been a front page lead story in the papers. Stories never go looking for journalists!
Total national absorption and pre-occupation with the coming elections could impact even more dangerously on the already frightening internal security situation but especially between now and end of December.   
Feature By George Sydney Abugri                                                                    
Email: [email protected] Website: www.sydneyabugri.com