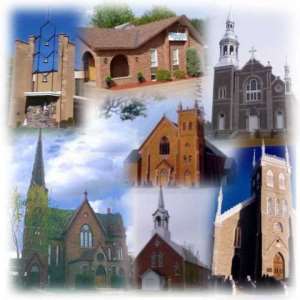 Apostle Schambach Amaniampong, Head of the Christian Redemption International Ministry (CRIM) on Sunday, asked Christians, to distinguish between the true Biblical teachings of Christ, and the practice of occultism by some churches.
He said some members of the clergy were exploiting the vulnerability of members of their congregation by employing every means possible, to exploit them in order to be very rich and popular.
Apostle Amaniampong, who was speaking to the Ghana News Agency in Accra said: "These days if you are pastor and preaches only the word of God, you are likely not to fill your church premises.
"You must give yourself big titles and promise to pray over water, oil, candles, white hander chiefs, salt, powder and sand etc, for people to secure visas to travel abroad, get rich quick or meet the man or woman of their choice, to be in good business."
Apostle Amaniampong said there was no difference between some churches and fetish shrines, because their teachings and practices were at variance with the Bible.
He said these days, Christians flocked some churches not with Bibles but with fruits, bread and other food items, to be blessed to accelerate their so-called miraculous break through against sickness and other life afflictions.
"Some pastors are given very strange directions to their congregation, including the purchase of anointing oil from Israel to be sanctified. Some even use oil to anoint some sensitive parts of women including their breast and buttocks."
Apostle Amaniampong said although God gave directions in the Bible to prophets for various divine interventions, some modern day prophets are taking advantage of the practice to deceive many people.
He said he had personally counselled and prayed for some people who had fallen prey to these practices and were being haunted by demons, stressing: "Some are even lured into witchcraft and other demonic activities."
Apostle Amaniampong said if the trend continued it was likely that many Christians would lose their way to heaven.
He tasked members of the clergy to let the church remain as the house of prayer and the winning of souls, instead of thinking of their selfish interests.
Apostle Amaniampong asked Christians to be wary of the kind of church or divine solution they seek to end their problems.
Touching on the December 7 presidential and parliamentary elections, he said CRIM would from November 9 to November 16, commence a Spiritual Warfare Conference 2008, on the theme: "Massacre the Massacres" to pray for peaceful and stable polls.