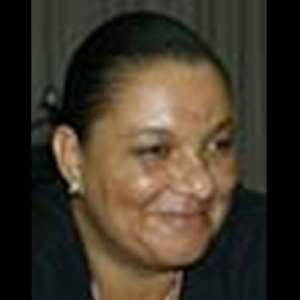 Hannah Tetteh and Nana Asante Bediatuo comment of President Kufuor's 14-day ultimatum to the NDC
The National Democratic Congress, Ghana's main opposition party, has dissociated itself from a report in the Weekly Standard newspaper that alleged that President Kufuor has been involved in a botched multi-billion dollar deal.
"With the greatest of respect to the President it is not our responsibility to respond," Hanner Tetteh director of communications for the NDC told Joy Fm on Thursday.
"We are not in a position in one way or the other to know what has happened, but we are saying that it is serious enough that warrants his response. Now if he's asking us to prove what was stated in a newspaper story, I think that is not our responsibility as a party to have to prove," she added.
The Weekly Standard news paper alleged that President Kufuor engaged in a business deal with a Kuwaiti oil company incurring a whopping $5 billion dollar debt.
The publication also catalogued a list of assets the President is supposed to have: a stake in some 32 fuel stations, a cluster of hotels in Spain and Ivory Coast and share in the controversial African Regent Hotel.
Press secretary to the President, Andrew Awuni, at press conference challenged the leadership of the NDC to substantiate the allegations in 14 days or face court action.
Although the Kuwaiti company in question is yet to be identified, Victor Smith, editor of the paper and former aide of former President Jerry Rawlings has served notice he is ready to prove his allegation in court.
Responding to the issues however, Mrs Tetteh drew a line, indicating that the claims were only made by a private newspaper, and that "if he [Mr Kufuor] brought his tooth against us it will be misfounded."
In confirming the NDC's position on the President's charge, Nana Asante Bediatuo, a legal practitioner, said the request by the president may have been misdirected.
The National Democratic Congress never issued a formal statement hurling the charges at the President.
"To the extent that NDC officials or members have not made an allegation that the President has done so and so, I'm not so sure that they ought to be a proper target for any suit by the President," Nana Bediatuo stated.
Describing the allegations as "political teasing," Nana Bediatuo stated "you can expect this from members of the NDC and their officials," perhaps to "make political capital they can out of it."
Story by Fiifi Koomson