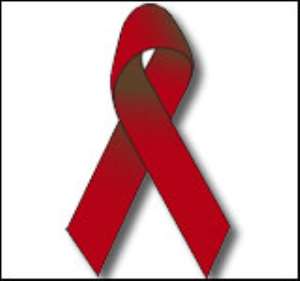 The Ho Polytechnic would soon introduce HIV studies into its curriculum for all levels of students in the institution.
The initiative is in line with the Polytechnic's HIV/AIDS policy.
Mr Ametepe Normanyo, the Polytechnic's HIV/AIDS Co-ordinator disclosed this to the Ghana News Agency at a sensitization workshop on HIV/AIDS for fresh students at the Polytechnic on Monday.
The workshop under the theme, "Skills Knowledge and Attitude, Important for Behaviour Change", would also involve voluntary testing for HIV.
Mr Normanyo said 250 fresh students last year opted for voluntary testing when a similar workshop was held.
In his opening remarks, the Rector of the Polytechnic, Dr Komla A. Dzisi, told the students that they were privileged to have the opportunity to be educated on all aspects of HIV/AIDS.
"If you are clean of HIV before coming here you will go out clean of it and if you have it before coming here you must keep it to yourself", Dr Dzisi said.
Dr Anthony Ashinyo, Specialist in Sexually Transmitted Diseases (STDs) and HIV at the Volta Regional Hospital assured the students that "if you have it (HIV), there's hope for you, it's not a death sentence".
"By the time we finish a lot of you will be washed clean", he said.
The 16-page policy document said, "Although there is no known case of HIV at Ho Polytechnic, the general scare of the disease and the fact that most of its nationwide victims are between the ages of 15 and 49, makes it a matter of great concern to the Polytechnic".
It noted that a majority of staff and students of the Polytechnic are within the vulnerable age bracket and that the "very purpose of establishing the Polytechnic could be defeated if efforts are not made to prevent the spread of the disease".
The document said education on HIV in the institution would take the form of lectures, seminars, debate, drama, video documentaries and field visits.
It said emphasis would be placed on avoidance of personal infection, as well as the legal, social and professional implications of HIV/AIDS on the individual, including training in relation to HIV/AIDS in the workplace.
The workshop would apprise the students on the current situation on HIV worldwide and in Ghana as well as in the Volta region, the immunology and virology of HIV, the basic facts and why know one's status.
Other topics to be treated would be sexually transmitted diseases, opportunistic infections, psychiatric manifestation, nutrition, condom use, stigma and institutional HIV Policy.