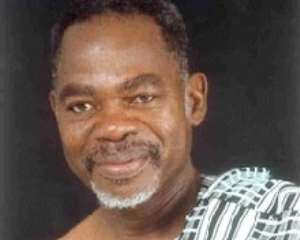 The person expected to be out-doored on Tuesday, October 14 as the running mate of Dr Edward Mahama, Flag bearer of People's National Convention (PNC), is "a team player with very good interpersonal communication skills," according to her official CV obtained by GNA.
It said Ms Petra Maria Amegashie, was a peoples' person who had worked at all levels in the corporate field.
"She is a self-made woman with a passion for improving the situation of Ghanaians and putting the country on a high pedestal."
Ms Amegashie, who was born on September 4, 1959, is now a Catholic evangelist.
"Throughout her career she has met, dealt with and left an indelible mark on the minds and hearts of a varied group of people," she said.
She said her objective was to make a turn-over on investments made in her by the country, adding "in my jubilee year, my gift to Ghana is to serve".
"As a student I was a beneficiary of government scholarships at both the 'Ordinary' and 'Advanced' Levels and I know the time has come to make good my pledge to give loyal service to my motherland."
Ms Amegashie worked with Bayswater Contract Mining (BCM) from 2004-2006 and Coordinator for Missio Ad Gentes (Evangelization of the People,) a programme organized from Rome for the Symposium of Episcopal Conferences of Africa and Madagascar (SECAM) from 2001-2004 and.
She also worked with the National Catholic Secretariat in 2001, Novotel Hotel, Accra, 1989-1995 and served her National Service with Ghana News Agency (GNA) in 1986-1987
Ms Amegashie trained at Missio Ad Gentes in Rome (2001 to 2002) and K & T School of Evangelism, Takoradi (1996 to 1998).
She attended Tema Secondary School (1983 to 1985) and OLA Secondary School, Ho (1974 to 1979).