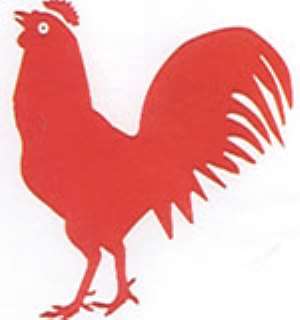 In the 2004 presidential elections, the New Patriotic Party (NPP) candidate, President John Kufuor, had 463,990 votes in the Western Region.
The total number of votes of all the NPP parliamentary candidates in this region was 394,997. President Kufuor thus had 68,993 votes more than his votes more than his parliamentary candidates.
Over 55,000 of these extra votes for President Kufuor, came from mainly supporters of the Convention People's Party (CPP) candidate, Mr. George Aggudey, who had only 13,245 votes whilst all the CPP parliamentary candidates had a total of 68,401 votes.
It can be argued that because of the 'co-operation' between the NPP and the CPP, quite a number of NPP supporters voted for the CPP parliamentary candidate.
The 2004 'co-operation' between the two parties was that the NPP did not field candidates in three constituencies – Komenda-Edina-Eguafo-Abirem (KEEA); Evalue-Gwira and Ellembelle. In exchange, these three CPP parliamentary candidates campaigned for their supporters to vote for the NPP candidate, President Kufuor. This 'co-operation' has not been activated for this year's elections.
In the 2000 elections, the co-operation was not in place and the NPP candidate, President Kufuor, had 50.5%. In 2004, he had 56.6%; is the 6% the CPP vote? Six per cent of the total valid votes cast in the Western Region was 49,149 votes.
Opinion polls conducted in the Western Region in July indicates that the NPP was trailing the NDC with 42.8%; the NDC had 44.2%; the CPP 10.5%, with 2.4% being undecided.
Western Region is critical to the overall success of both the N DC and the NPP. The CPP will put 'sand in the gari' of the NPP and NDC but the NPP will suffer more. Which party will carry Western Region?