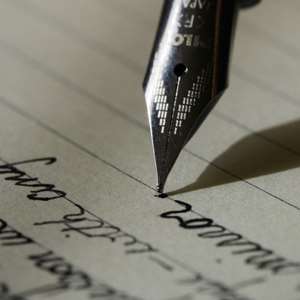 KWAME NKRUMAH fought for independence because he was convinced that when given the chance, the Blackman could show the whole world that he was capable of managing his own affairs.
It has been observed, half seriously and half jokingly, that the white man came here, not for our good but for our goods. He took away our timber, our gold, and our manganese. He bought our cocoa at a ridiculously low price fixed by him and sold the chocolate made from the cocoa back to us at high prices.
But if his motives were not altruistic, even if he took away more than he left us, at least he left something behind. At the time of independence, the legacy included the following: a post and telecommunication system, a rail transportation system, Takoradi Harbour, Korle Bu Hospital and Achimota School that was more than a place for the acquisition of formal secondary school education.
Other legacies of the colonial master included the University of Ghana, the then Kumasi College of Technology (now Kwame Nkrumah University of Science and Technology), a police force, an army, a broadcasting system, and such major public water works as Owabi and the Barekese Dams in Kumasi and the Weija Dam in Accra. We had a School of Hygiene and a veterinary school too.
Much as he liked our timber, he was also thoughtful enough to create Forest reserves for the future generation.He left us a Public Works Department (PWD). Finally, he left us some money.
Unfortunately, these were not enough and the Convention People's Party (CPP) Government of Kwame Nkrumah had to add to the legacy.
Education was dear to the heart of the Nkrumah Government. Consequently, a special fund was created to establish what became known as Ghana Education Trust (GET) secondary schools across the country.
Other legacies of the Nkrumah Government included the following: tuition-free education, a phenomenal transformation of the Kumasi College of Technology, the establishment of the University of Cape Coast to produce top class teachers, the setting up of the first medical school as well as a school to train lawyers for the Bar.
Also worth mentioning are the following: the first batch of policewomen, an Air Force as well as a merchant navy, the Black Star Line.
Tema Harbour and Township also sprang up. The Ghana Atomic Energy Commission was established, as well as the Ghana Academy of Arts and Sciences.
To promote scientific research the Council for Scientific and Industrial Research (CSIR) was also set up. Factories for corned beef, tomato, jute and shoes came into existence. The Ghana Commercial Bank competed with the foreign Barclays Bank and the Bank for West Africa, now Standard Chartered Bank.
Hotels, state farm, a State Fishing corporation, Tema Oil refinery, a State Housing Corporation, silos to store grain, a Glass factory, a Sugar factory and a Match factory also came into being. The list is endless.
Nkrumah was convinced that, in the early days of independence, State intervention was necessary to establish these State industrial, commercial and educational enterprises to provide a take-off for the growth of the country. Fifty years down the line, can we say that we have proved capable of managing our own affairs as Nkrumah envisaged?
I believe we have done a great deal. But I also think that we should be concerned at the development of a trend that seems to suggest that we are incapable of managing our affairs without help from so-called external advisors, development partners and 'Strategic investors', whoever they may be.
The latest example of this unfortunate trend is the decision by Government to unload a full 70 per cent of its shares in Ghana Telecom to a foreign company called Vodafone.
The colonial P & T (Post and Telecommunications) was halved into Ghana Post and Ghana Telecom ostensibly to improve efficiency, productivity and profit.
For Ghana Telecom, we brought in the Malaysians and later the Norwegians. What exactly did Telecom Malaysia and Telenor bring us? Money? Equipment? Management expertise? Or what?
Today, we are told that we should enter into a partnership with Vodafone in order to pay debts owed by Ghana Telecom and ride on the back of Vodafone in order to compete favourably with the competition in the international market place.
You will recall the notorious case of Ghana Airways. I say "notorious" because Ghana Airways is a very good example of how the venality and dishonesty of staff contributed largely to the destruction of an indigenous company.
Once more, we brought in foreigners called SPEEDWING and Air Lingus. The two separate entities could not turn around the fortunes of Ghana Airways. As an act of desperation, the staff brought in a London-based Ghanaian preacher. Because Ghana Airways was already terminally ill, the preacher could not save the airline from plummeting back to earth. Is the "new" airline, Ghana International Airways doing any better? Not that I know of, by the last account of its operations.
Our colonial master was so wise and experienced that he decreed that a distance of fifty feet each should be kept on both sides of the rail lines.
The other day, an engineer of Ghana Railways had the bare-faced effrontery to tell us that the Corporation had released parts of land belonging to the Corporation to certain people.
What is happening to the operations of the railway system itself? As usual, we are waiting for a "strategic investor" (that is, someone whose skin is NOT black) to come and "partner" us so that we can have underground systems and bullet trains as in Japan or France or the U.K. or elsewhere.
Check this list: The Black Star Line (our defunct merchant navy); the Jute, Tomato, Corned Beef, Shoes and Glass factories, the Shipyards and Drydock; the State Housing Corporation and the State Construction Corporation, the Kumasi City Hotel (rehabilitated, thanks to CAN 2008 but under foreign management), the Meridian Hotel, the Continental Hotel (now Golden Tulip, Accra (also under foreign management), the silos; the State Fishing Corporation, the Nsawam Cannery, the State Farms, the Ghana National Trading Corporation (GNTC)-where are they? First, it was the State Transport Corporation, more popularly known as "Government Transport". Then it became Vanef-STC. Now it is Inter-City/STC. Who is in charge?
It is all too easy to blame our failure to keep many of our national legacies on incompetent political leadership. It is all too easy to make glib and easy comparisons between us and such countries as Singapore. Malaysia, South Korea, Japan and China.
I have no doubt in my mind that our political leaders cannot escape blame for the ills that plague us. But what about us, the ordinary me and you?
Do we all not share a collective guilt? As we make those comparisons, why do we not bow down our heads in shame? Can we manage our affairs? Wait for the day when we will privatize Government!