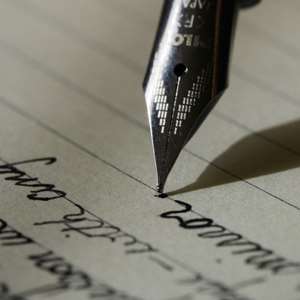 In the face of the worsening global economic crises especially in the areas of fuel and food price hike, the government of President John Agyekum Kufuor out lined some policies aimed at reducing the impact of this global situation on Ghanaians. They included reduction in taxes on petroleum products and some food staples among other. Whether these measures are appropriate, adequate, or will be effective remains to be seen. What is hoped however is that the government will monitor the efficacy of these recent policies and as and when necessary, will review them. It is also refreshing, the reactions that have come from various bodies to these mitigating policies of government. It is hoped that the government will take all these criticisms in good faith. Condemnation should however be meted out to those whose criticisms are born out of mischief, who are not giving realistic alternatives, but are only criticizing to score cheap political points.
It is very important to note that the economic hardship we are experiencing is not as a result of mismanagement of the country. It is a worldwide phenomenon sparing neither the under-developed, developing, nor developed countries.
In the UK, Prime Minister Gordon Brown is under intense pressure to do something quickly to mitigate the hardships being faced by the country as a result of high fuel prices. Truck drivers have gone on demonstrations have held rallies and have sent petitions to the office of the UK Prime Minister calling for mitigating measures to be implemented to alleviate their hardships. The world economic crisis is taking a toll on them.
Demonstrations are being held in almost all of Europe against the worsening world economy. In Belgium, Spain and France, Fishermen are holding demonstrations to protest against fuel hike. The cost of fuel continues to climb whilst their catch continues to reduce. It is taking a crunch on their earnings and making life difficult. To further push their demand for their governments to do something urgently about the high cost of fuel, the fishermen have gone on strike. So until the governments of these countries do something urgently, their people will be denied local fresh fish.
The almighty USA has not been spared. The country is going through one of its worst economic recessions. Unemployment is at an all time high and still companies continue to shed off staff and sometimes even fold up. Many car owners are parking their cars at home and using cheaper alternatives. Even shops and supermarkets are complaining of a significant reduction in purchasing power
As for the food situation, 'don't talk'. The Mexican government in an attempt to alleviate the effect of the food crises has cut tariffs on imported crops such as corn, wheat and rice. It is also to give its poorest citizens a monthly payment of 120 pesos ($11.55) to cope with the rising food prices.
In Vietnam, the rising cost of food and fuel has caused inflation to jump to 25%.
In countries such as Egypt and South Africa whose economy are considered far developed than that of Ghana and therefore are expected to be able to absorb the world economic shocks, there have been serious public demonstrations about food and fuel prices. In some cases, violence has erupted as a result of this. Libya has sent food 30 tons of aid to Niger which is struggling to cope with the global rise in food crises.
Thankfully, Ghana has not gotten to that stage. There are no violent demonstrations against food shortage, no strikes against fuel hike. We have a listening government; a government that is sensitive to the plight of its people and since coming to power has implemented and continues to implement policies that will alleviate the hardships we are facing.
Policies such as the Metro Mass Transport Programme, the Free School-Feeding Programme, the Capitation Grant Programme, The National Youth Employment Programme (NYEP), the National health Insurance Scheme (NHIS) and the Livelihood Empowerment against Poverty Programme (LEAP) have really gone a long way to cushion Ghanaians against the harsh global economic conditions. It is expected that the recent policies announced by the government which include reduction in tax on petroleum products and some food staples will further alleviate the effect of global economic hardship on Ghana.
True: times are hard in Ghana; also true: times are hard the world over. But in all we are better off.
PS: There is still room for improvement