'If you want IPAC meeting tell us not radio stations'-Afari Djan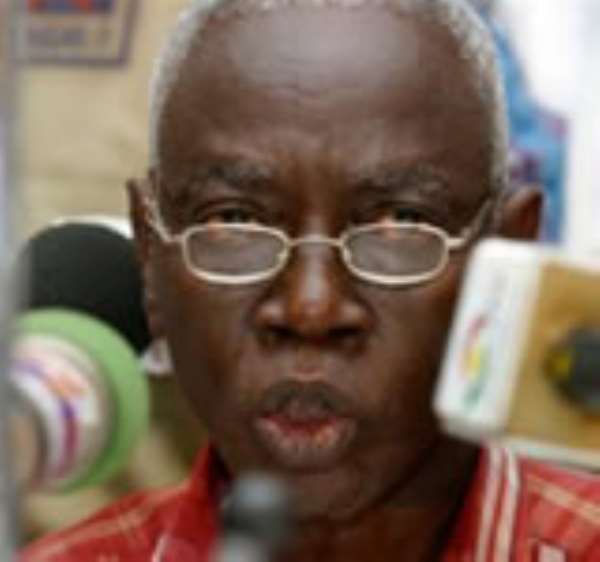 The Chairman of the Electoral Commission (EC), Dr. Kwadwo Afari Djan says if political parties want to call an IPAC meeting they should tell the EC and not radio stations.
He was reacting to statements by some opposition political parties on Joy FM that the EC must call an emergency IPAC meeting to discuss the postponement of the opening of the voters register.
The EC was supposed to open the voters register for people who have attained the voting age of 18 to register from May 8 to 17, 2008 but it postponed the exercise indefinitely.
It explained that the postponement was due to the failure of some equipment imported for the exercise to arrive in good time.
The EC chairman emphasised that the postponement will not affect the smooth operations of the commission.
But three opposition political parties, the NDC, CPP and DFP say the EC must organise an emergency Inter-Party Advisory Committee meeting to discuss the matter.
The General Secretary of the NDC Mr. Asiedu Nketia told Joy News that he was disappointed with the development.
He claimed his party had not been officially informed by the EC about the postponement.
Dr. Afari Djan also denied allegations that the postponement was due to lack of funds.
"We have been given the amount of money that we need up to this time", he told Joy News' Dzifa Bampoe.
Mr. Asiedu Nketia had been reported to have alleged on Adom FM's Dwaso Nsem programme that the EC was constrained financially.
But the EC boss rejected the claim maintaining that the commission has no such problems for now.
On the issue of a bloated voters register in 13 constituencies in the Ashanti Region, Dr. Afari Djan said a committee had been formed and inaugurated to look into the issues.
According to him, the committee has started its work.
Story by Malik Abass Daabu