Ayariga: Mills has not picked John Mahama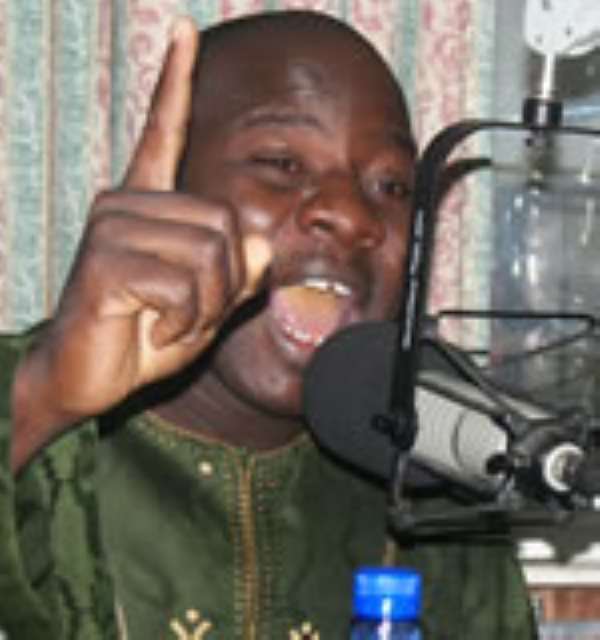 Listen to Ben Ephson and Kojo Oppong-Krumah
A member of Professor John Evans Atta-Mills' campaign team, Lawyer Mahama Ayariga, says it is not true that the National Democratic Congress flag-bearer has settled on MP John Mahama as running mate.
Ayariga told Joy FM that John Mahama remains one of many candidates being considered by Prof. Mills to partner into elections 2008, however, no decision has been made yet and if he does, he would announce it first himself. It won't be a newspaper that will announce the decision.
He was speaking on the Super Morning Show to react to reports in several newspapers announcing on Monday that the presidential candidate has settled on John Mahama.
"That is not true, that is not true, the professor has not announced anybody as the running mate, as you are aware, there are many people who are lobbying, names have been mentioned, consultations are ongoing, some people have taken sides on a number of candidates, and so it is still up there for him to take a decision, and so any report that he has decided on anyone is untrue.
"What I can tell you is that the Professor has not taken a decision yet, when he does, he will announce it. I'm not saying that honourable John Mahama is not among those who are being considered and there are other people whose names have come up but Professor Mills has not taken a decision, if he takes a decision, he will announce it, and it is not through any of these other papers that we will hear it for the first time, we will hear it from his own lips.
Ben Ephson, Editor-in-Chief of the Daily Dispatch, one of the newspapers that published the Mills-has-picked-Mahama stories, had told host of the programme, Kojo Oppong-Nkrumah, that a meeting had indeed being held over the matter at which former President Rawlings and his wife, Nana Konadu Agyemang Rawlings, had expressed a desire to have Mrs Betty Mould Iddrisu as the running mate.
Ben Ephson said the decision to settle on John Mahama was premised on selecting someone Prof. Mills will feel comfortable working with to avoid the acrimonious relationship that characterized the relationship between J.J. Rawlings and the late Vice-President Kow Nkensen Arkaah.
On Monday morning, a number of women said to be supporters of Mrs Betty Mould Iddrisu, a lawyer, marched on the Osu Kuku Hill campaign office of Prof. Mills to demand that their candidate be chosen for the slot.