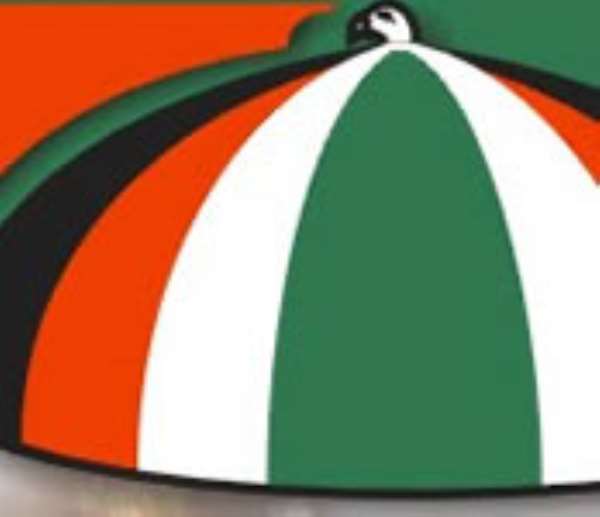 Mr. Ekow Payin Okyere 35, a professional Accountant has been elected as parliamentary candidate on the ticket of the National Democratic Congress (NDC) for the Gomoa East Constituency at a delegates congress held at Gomoa Ekwamkrom, near Agona Swedru.

He polled 114 votes to beat Mr Kofi Adzra with 34 and Mr Kojo Ekwam who also had 30 votes respectively at a keenly contested election conducted by the National and Regional executives of the party and supervised by Mr Stephen Batinor , Gomoa District Electoral Officer.

Mrs. Clark Kwessie, National Treasurer of NDC, in an address said the national executives of the party would not hesitate to sack any member who would attempt to stand as independent candidate in the December general elections.

She said NDC lost 2000 and 2004 elections because of mass protest from the members and supporters on the selection of parliamentary candidates in the various constituencies, saying in 2008 the party would not entertain such moves that showed indiscipline and disrespect in the party.

She warned that if NDC lost again in 2008 it would be a disaster because majority of the members have lost their jobs and were suffering and urged them to work hard to defeat ruling New Patriotic Party(NPP) in December elections.

Mr Samuel V. Akyianu, Central Regional Chairman of NDC called on the party supporters to show love and unity in the party in order to win members, adding that the Flag bearer, Prof Atta Mills is a humble leader and cautioned that no body should attempt to portray him as a violent person.

He urged members who have defected to other parties to come and help shape the fortune of the party to win the presidency in 2008 elections.

Mr Light Koomson, Central Regional Secretary of NDC said the NPP has failed Ghanaians because of untold economic hardship unleashed on them and called for rejection of the NPP in the next elections.

He said the NPP protested against 6,400 cedis per gallon in 2000 and now petrol was being sold at 48.5 GH cedis.

Mr Peter Essel, Gomoa East Constituency Chairman assured the National and Regional executives that the constituency executives would work hard to defeat NPP in the December elections.

He said effective strategies had been put in place to win more supporters for the party, and urged the members of the party to turn down NPP members who would use money to influence them.