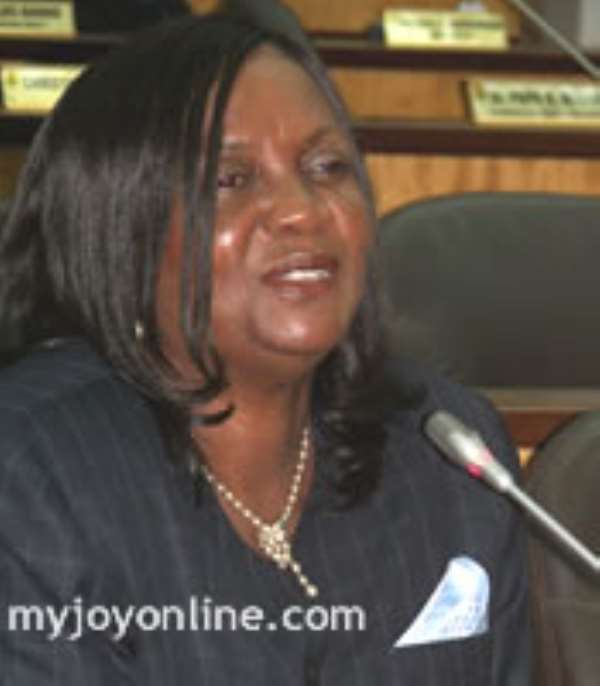 Chief Justice Georgina Theodora Wood, on Tuesday called on District and Municipal Assemblies in the Upper East Region to provide the necessary court houses and accommodation for Judges and Magistrates posted to the area.
This, she explained would enable the Judiciary to extend their services to all districts and make justice available to all rural people in the Country.
Mrs Justice Wood made the call during her visit to the Upper East Region to acquaint herself with the Judicial Staff and also commission two court buildings in Bolgatanga and Zebilla.
She said even though the right to access Justice was a basic human right, the main barrier to its attainment for many Ghanaians was the unavailability of court houses.
She said most of the court houses were mainly in the capital towns and cities and that people from rural communities find it difficult travelling long distances to seek justice.
Other reasons that denied people access to justice, she said, were delays in the court system, due to the lack of modern ICT equipment and shortage of human resource.
"The process of transforming justice delivery in our country is our collective responsibility.
Mrs. Justice Wood noted that the essential "building block" to an efficient and effective service was integrity, and urged all staff members of the Judiciary to eschew corruption.
She said, "Anti corruption implied doing a full day's work, being punctual to work, and not leaving the office before close of work".
She said the people of Ghana were entitled to quality justice, to have their disputes resolved fairly, expeditiously and cost effectively.
"They are entitled to decisions that are just, efficient but capable of being enforced effectively and which therefore can to a large extent be described as substantially satisfactory to all the parties", she added.
She said the mission of the Judicial Service was, 'Access to Justice', meant to promote the smooth and efficient administration of justice to all manner of persons without discrimination.
She said for the next five years the Judiciary would work under the theme, 'Strengthening Judicial Integrity and capability through Judicial Education', and would guide the service to achieve its main goal, "Access to Justice".
She assured Ghanaians that the Judicial Service would keep faith with them as they nurtured the system to a true democratic, just, stable and peaceful society.
The one storey Administrative/Court building commissioned by Mrs. Justice Wood in Bolgatanga has two court rooms, a library and offices for Administration, Accounts and Audit departments.
Mr Robert Tarter, President of the Upper East Branch of the Ghana Bar Association (GBA) appealed to the Judiciary Service to stock the library adequately.
He also appealed for a substantive High Court Judge to be posted to the Region to replace the one that was transferred.
He said the GBA was interested in Alternative Dispute Resolution (ADR) and was willing to make their services available for that.