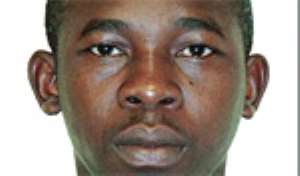 The would-be fifth bomber in the foiled July 21 suicide bomb attacks in 2005 has pleaded guilty to conspiracy to cause explosions.
Manfo Asiedu, 34, admitted the charge at the Old Bailey in London.
Four other men were jailed for life in July at Woolwich Crown Court after being convicted of conspiracy to murder.
Asiedu, who was born in Ghana, admitted being part of the plot to carry out the failed bombings two weeks after four British terrorists killed 52 people in suicide attacks on three underground trains and a bus in the capital.
A jury had failed to reach a verdict against him following a trial which saw his co-conspirators jailed for a minimum of 40 years.
Asiedu had been due to be retried at Kingston Crown Court next week on a single charge of conspiracy to murder, which he denied.
But he entered a plea of guilty at a hearing before trial judge Mr Justice Calvert-Smith.
Muktar Said Ibrahim, Ramzi Mohammed, Yassin Omar and Hussain Osman were told they will all serve a minimum of 40 years in prison when they were convicted in July.
Asiedu was supposed to be the fifth bomber but he "lost his nerve at the last moment", Woolwich Crown Court heard during the trial.
Instead, he dumped his bomb in a wooded area in Little Wormwood Scrubs, where it was found two days later.
Mr Justice Calvert-Smith said Asiedu would be sentenced at Kingston Crown Court on November 19.
Credit: sky.com