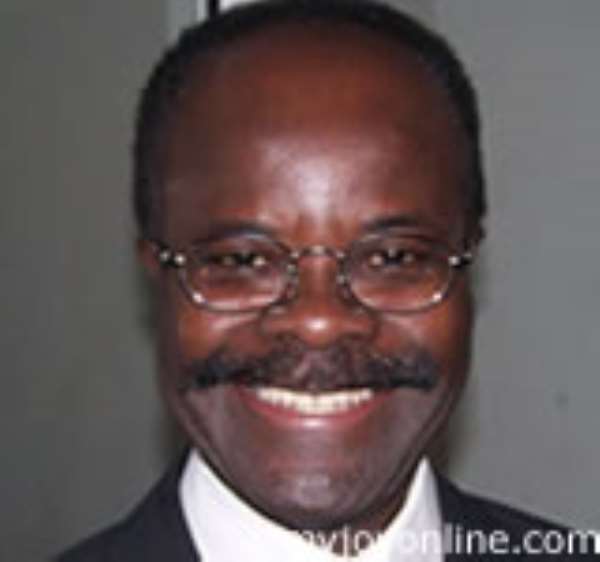 Dr. Paa Kwesi Nduom, aspiring presidential candidate of the Convention Peoples Party (CPP) on Friday said he would promote sustainable Micro Economic Stability and provide jobs for the many young people who are idling, when voted President of the country.
He said he would rehabilitate the meat factory at Zuarungu near Bolgatanga to provide meat for local consumption and export, employment for the people and also serve to bring economic integration among Ghana, Mali and Burkina Faso.
Dr. Nduom, accompanied by his campaign team said this at Zuarungu when he visited the Upper East Region to meet with CPP members in Bolgatanga, Bawku and Kulungugu and later pass on to Gwollu to pay respects to the memory of the late President, Dr Hilla Limann.
He said he would discourage the importation of products that could be produced in Ghana and promote agriculture to satisfy the needs of the people.
The CPP created industries all over Ghana to use our own raw materials and give employment to our people before. The CPP administration led by the Osagyefo Kwame Nkrumah built industries all over the country from Bolga to Kumasi, Abosso through Komenda to Asutuare to create jobs for Ghanaians and to save the country valuable foreign exchange. The CPP can and will do it again, he said.
Dr. Nduom said the CPP administration under his leadership would give direct support and advantage to the private sector using government's purchasing power to strengthen businesses and organize a big works programme to build schools, bridges, roads, libraries and to clean the environment.
He appealed to the delegates to vote for him so he could lead the party to victory, saying, "Ghanaians have a great sense of equity.
They are saying all over the country that they have tried the NDC, they are trying the NPP and they want something different. Now we know what the others can offer. It is now time for the CPP to come back and work its magic in the country for the prosperity of all Ghanaians.
"Ghanaians now know that the CPP has the men and women to administer the affairs of the country successfully. A vote for the CPP in 2008 will be the winning vote."
Dr Nduom told the delegates that he would unite all the Nkrumaist parties if he were elected presidential candidate and said he had given word that all constituencies that had PNC parliamentary candidates should not put up any CPP competitors and vice versa.