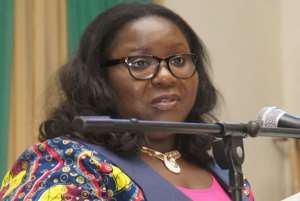 Dame Ibim Semenitari
Former Acting Managing Director of the Niger Delta Development Commission (NDDC), Dame Ibim Semenitari, has condemned attempts by some political actors to plunge Rivers State into another round of violence which she described as "unnecessary and avoidable."
While she noted that a crisis at this or any other time would be of no benefit to the state, Semenitari called for an immediate stop to the crisis.
Semenitari, who noted that Rivers State had had too many political crises, said at no time was Rivers State the ultimate beneficiary. "This state has had too many political crises and was at no time the ultimate winner. At each time, the economy and the people suffered. We cannot continue to whirl in this sad cesspool while other states move up the political and economic ladder," she added.
In condemning attempts on Monday to impeach Governor Siminalayi Fubara, Semenitari, who frowned on the motive, noted that it was outrageous that only six months into the administration anyone would consider the impeachment of the governor.
"This goes against the grain of all that is noble, Semenitari said. The Nigerian Constitution is clear on this fact which is that a sub-nation in the Nigerian Federation should have only one elected governor who shall serve a four-year tenure renewable, though, for another four. Why then does anyone want to render the outcome of the elections stillborn" the former NDDC Chief Executive Officer queried.
Dame Semenitari in the same vein condemned the crisis in the Rivers State House of Assembly, an arm of Government she noted was key to the running of the state. She noted that the independence and smooth running of the Legislative Arm, was pivotal to the stability of the state.
"We must beware of elements whose sole interest is to cause mayhem in the Rivers State House of Assembly as this could only profit anti-democratic forces and leave the state starved of critical development. The state legislature must be allowed to fulfil their constitutional role of driving critical development in the state via sound and tested legislation. To attempt to use the state House of Assembly to sabotage an elected executive is destructive to good conscience and wellbeing of Rivers State," Semenitari who also served as the Rivers State Honourable Commissioner for Information and Communication, between 2009 and 2015 stated.
Particularly concerned about the role of the security personnel Semenitari called on law enforcement agencies to decipher between loyalty to Nigerian taxpayers and political actors. "Our law enforcement agencies should always draw the line between loyalty to Nigerian taxpayers and political actors. It was bizzare to see Nigeria Police personnel let loose their water canon and teargas canisters on the Rivers State Governor. I condemn it in very clear terms," she intimated.
Semenitari prayed for a quick return to normalcy in the state, noting that it would be in the best interest of Rivers' citizens, residents, and business community.