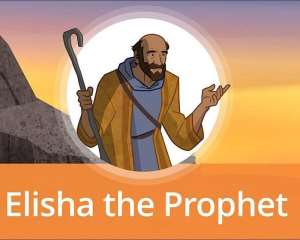 2 Kings 2:6-8
Then Elijah said to him, "Stay here, please, for the Lord has sent me on to the Jordan."
But he said, "As the Lord lives, as soul lives, I will not leave you!"
So the two of them went on.
fifty men of the sons of the prophets went and stood facing them at a distance,
while the two of them stood by the Jordan.
Now Elijah took his mantle, rolled it up, struck the water; it was divided this way,
so the two of them crossed over on dry ground.
....I dedicate this piece to TEACHERS & OUR CHILDREN, THEIR 'APPRENTICES'....
....However, permit me to digress a bit before dealing with 'apprenticeship' as it relates to PROFESSIONS & CAREERS...
….With professionals, 'apprentices' are the 'INTERNS'...where, an intern is a person who is interned, forcibly or voluntarily...or a student or recent graduate, who works in order to gain experience in their chosen field; or a medical student or recent graduate or medical trainee working in a hospital as a final part of medical training;...and also interns also work usually with little or no pay or other legal prerogatives of employment, than for the purpose of furthering a program of education....
…Therefore, technically speaking, ELISHA could be considered an 'intern' under Prophet Elijah....
...Do you know all STUDENTS of life, including those in educational institutions at any level, could also be considered as 'apprentices'....with all the spiritual ramifications....how then do we consider their masters and or their teachers, who mould the 'futures' of our children...more than us, the parents...? …any parent who do not take any interest whatsoever in the teacher of his child or children or the management of the school or institution is to relegate the molding of the future of your children to an unknown 'spirit' to do as it pleases …or worse, to an unknown matrix or artificial intelligence to shape the destiny of our children…definitely, attending Parent – Teacher Association (PTA) meetings are great but going further to engage particular teachers or masters and knowing them better, especially their personal beliefs, ethics, principles and ethos as they will come into play in impacting or influencing your child's upbringing, is more than adequate…
....An apprentice could also be considered as a 'HOUSEMAN'....a man or female (as house woman) follower or retainer; a domestic worker or servant; a medical graduate gaining practical experience in a hospital...these days all sorts of career paths and professions require and demand a period of internship or housemanship…
…All the attributes of work as they relate to an intern, houseman or apprentice to place him highly into getting immediate and assured employment by various accountancy or engineering or architectural or management consultancy firms, especially those with international networks and opening limitless opportunities for the intern with an 'Elisha Spirit'....such people count amongst their strengths... HUMILITY... DILIGENCE.... INTEGRITY.... TRUTHFULNESS... FAITHFULNESS... JUSTICE... LOYALTY....MUTUAL RESPECT ...GOOD & HARD WORK ....EYE FOR DETAILS ...SERVICE ....PROPENSITY TO WORKING LONG HOURS WITHOUT PROMPTING TO MEET DEADLINES ....QUALITY OF DELIVERY & PACKAGING OF PRESENTATIONS ...& COMPASSION; ...it is critical to observe that all these characteristics are more observed by superiors than determined by interviews…
....You know, all these observations eventually become values that add premium to the identification of acceptable talents with immense future for instant recruitment by any firm …or even by political parties hunting for talents for the leadership of their parties from the branch, constituency, district and regional to their national levels …most invariably from students' leadership at the tertiary institutions…
….If one again looks at Elisha with Elijah, this time in the crossing of the Jordan...NOW ELIJAH TOOK HIS MANTLE, ROLLED IT UP, STRUCK THE WATER; …AND IT WAS DIVIDED THIS WAY AND THAT WAY, SO THE TWO OF THEM CROSSED OVER ON DRY GROUND....go or move forward to verses 13-14....this is after Elijah has been taken up and Elisha left alone...."He also took up the mantle of Elijah, went back stood by the bank of the Jordan…then he took the mantle of Elijah and struck the water, saying, "Where IS THE LORD GOD OF ELIJAH (not the Lord God of ELISHA)...very instructive as he knew he hadn't reached there yet...and that he was still an apprentice...an attendant...a servant....an intern...a houseman...a student....such humility..."
….When he also had struck the water, it was divided this way and that way and Elisha crossed over....not in his own right but still under the spirit of his master, Elijah....and why – 'Where is the Lord God of Elijah?'…
....You know, TEACHERS hold more influences over our children, their students as apprentices.... than we perceive or think or know....they spend more time with them than us...the parents or their pastors at churches or their coaches at the sports fields....in the 'classrooms of life'.....and sometimes asking more than personal questions about the lives of the their fathers and mothers…and or siblings and their relationships…and the children will innocently add innocent excerpts that go to compromise the veils families cover themselves with to shield family secrets…
....Do you know that children as students, most often turn out the way their teachers prophesy or continuously speak into their lives every lesson period...every day of the term or semester... and all terms or semesters of the academic year…?
....You know whilst I was at Mfantsipim, there was this English teacher who made my life 'HELL'....real 'HELL'...because of my pronunciations or intonations…as a young 'village' boy from primary and middle schools in Axim then, this teacher with a proper English, British English intonation and ascent, harassed my life for good reason...almost to the point of my losing every confidence in myself...so I started dodging his classes...as he messed me up real well...till I later met this 75-year old USA Peace Corp lady, who assuredly gave me back my confidence telling me that the 'floweriness of my constructions was poetic and acceptable'...she was also taking our class for English Literature and you see, the village intonation was typically mine...and granted I hadn't met this old lady...would have messed everything about my life up...and my future....
…We ought to appreciate that we are in this world to live our own lives, which to some extent will always be spiced up and influenced by lives and utterances of others, whether we like it or not; and mindful that in the final analysis we will be answerable by how we lived this life here on earth… definitely there would be influences of others' lives on our own way of life as in one vein we would act like Elisha and as an apprentice, and in other vein, we would be come into our own, whilst others will now also look up to us for their own motivations and influences…
....This isn't even the story ….it's the spiritual ramifications and how our children's situations get worse from basic to junior high schools to senior high schools and then to tertiary institutions...with increasing threats of their being lured into all sorts of 'unholy' practices as lesbianism... homosexuality.... occultism... fetishism… SAKAWA... or hard drugs… all through such influences as pupilages or tutelages …periods that as parents we are more inclined to cede our natural supervisory roles to others such as teachers, househelps, and or maidservants thinking that they will mean well by taking care of them …sometimes we need to double-check on what they are teaching our children …or what they do for our children to watch and learn…
…Whilst most of us play 'substitute parents', making teachers and househelps the 'real parents' for our children …don't forget...a TEACHER is also a parent, whose children are being taught by another teacher...a cycle...that sometimes make an appreciation of this life here on earth bit more scarier than the way we normally perceive it ...
.....Most people call for a renewal of the spirit of discernment, grace, favour and fortitude for those we engage as teachers so that they become more watchful over our children...even as we become more involved in their upbringing, especially getting to know their teachers more...we just can't leave our children's development solely in the hands of strangers technically ...UNLESS, we know them better and also know the teacher's family …know where they stay ...participate in the 'Open Days' of their schools as part of the process of knowing them better…
...We will only build a better future for our children after their periods of apprenticeships if we appreciate that what we are dealing with is more than just an educational system …it is far more than that, sometimes it lends itself to the spiritual development of our children, making it more than necessary for us to be involved in most activities of their schools …and most importantly, noting that these same teachers contribute greatly towards shaping the destinies of your descendants …
By Magnus Naabe RexDanquah, the Ghanaian