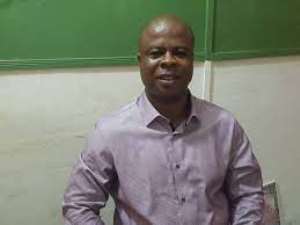 Lawyer Evans Amankwaa
Lawyer Evans Amankwaa, an aspirant for the position of the Ashanti Regional National Democratic Congress (NDC) Chairman position has disclosed that he spent huge sums in his bid to earn the votes of delegates.
Unfortunately, he was not successful although he spent over GHS450,000 on delegates during the polls over the weekend.
According to him, he paid GHS350 to each of the 1,400 delegates on the election day.
Speaking to Kumasi-based Akoma FM, Lawyer Evans Amankwaa explained that he paid for the lunch and transportation of the delegates.
According to him, he spent over GHS1 million before and during the NDC Regional Executives election including campaign costs.
In the interview, he said he is not surprised he lost the election and has no regret about spending so much money.
"I wasn't surprised at yesterday's results though I was confident of winning the election I was as well aware that anything could have happened so I have spent hugely on the just-ended elections but it was my decision so I never regret my actions," Lawyer Evans Amankwaa stressed.
At the end of the NDC Regional Executives election in the Ashanti Region, the incumbent Augustus Nana Akwasi beat Lawyer Evans Amankwa and Yaw Owusu Obimpeh to retain his chairman position.
The election was held at the Baba Yara Sports Stadium on Sunday, November 13.