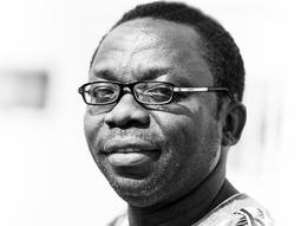 The case of Godstime, a child of about seven years old, who was seen in a video that circulated on social media, has amply illustrated the violations and superstitions that characterize child witch persecutions in Nigeria. In this video, some persons tied this child's hands and legs with a blue rope. A male person could be heard interrogating the boy, asking questions suggestive of witchcraft and magic. For instance, the man asked the boy: "What do you turn into?" And he replied, rat. The man inquired how long he had been turning into a rat, and he said, two months. He asked where he hailed from and he said, Akwa Ibom. That the grandmother brought him to Port Harcourt. The boy told the mob that he used to sleep on the streets. Some family members took him to a pastor who cut his forehead with a blade. From the video, it was evident that the mob coerced him to confess to turning into a rat and entering shops to steal items.
On seeing this video, AfAW contacted the commissioner of police and the police Public Relations Officer (PRO) in Rivers state. They confirmed that the boy was in their custody. The following day AfAW sent two of its advocates to Port Harcourt to ascertain the boy's condition, and how to assist him. In their report, they said: "We went to the police headquarters in Port Harcourt where we met the Police PRO. The PRO directed us to the state CID where we met Mrs. Ikon who was in charge of the case. We saw the boy, Godstime. In a viral video, he was spotted in Rumuokoro area and alleged to be a wizard with the ability to transform into a rat, which is laughable as such speculation is unfounded. When we met him, the boy wore the same shirt and trousers as in the viral video.
The police claimed they had taken him to an orphanage home. They didn't disclose to name of the orphanage. The police said they went to bring him from the orphanage home when they got the information that we were coming. From the little discussion, we had with him in the presence of the police officers, we noticed his answers to questions were not coherent. He seemed apprehensive and resisted efforts to have physical contact with us, maybe because he was afraid, and traumatized. The boy needs care, attention, medical examination, and counseling to enable him trust, relate and then give out information about his background. We are not sure about where he sleeps. We were unsure about the condition of the place that he was staying and how he was being treated. The police said they were willing to go in search of the parents from the little information that they had but would need some support for transportation. They suggested that AfAW should take responsibility for the medical care. We left and promised to get back to them after due consultation with our group. For now, the boy needs new clothes and foot wears".
AfAW will continue to monitor the situation and ensure that this child gets the care and support that he needs. AfAW commends the police in Rivers state for their prompt intervention in this case. Such interventions have helped save innocent lives. AfAW declares that nobody turns into a rat to go and steal in shops or to destroy crops in the farm. Look, if this boy had the power to turn into a rat as he was forced to admit, he could have turned into a rat and escaped from his torturers.
Such claims are irrational and superstitious and have no basis in science or reality. The public should endeavor to contact the nearest police station whenever they find any child, young or elderly, man or woman, roaming or sleeping on the streets. They should extend care and compassion to them. People should desist from making reckless and senseless allegations, imputing witchcraft, and attacking, torturing, or killing suspected witches. Witch persecution must stop. Witch persecutors must be stopped.
Leo Igwe directs the Advocacy for Alleged Witches which works and campaigns to end witch persecution in Africa by 2030.