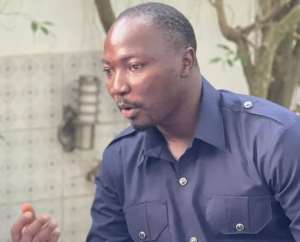 A member of the National Democratic Congress (NDC) Communications team, Edward Mortey has taken a swipe at President Akufo-Addo for reiterating his effort to hand over power to a president elected from the New Patriotic Party.
The President while on his recent tour of the Savanna Region said after winning two elections, he wants to make it three in a row by helping the NPP win the 2024 general elections.
Reacting to the comments, Edward Mortey has called on Ghanaians not to entertain such comments from the President.
Speaking to Accra FM on Wednesday, he said President Akufo-Addo and his government have failed and must be booted out.
"I will say Nana Akufo-Addo, Dr. Mahamudu Bawumia, Ken Ofori-Atta, and the NPP will go down in history as the biggest scam to have ever hit Ghana. They do not believe in the rule of law but in the rule of power.
"They have failed in all sectors of the economy and it is evident what they promised Ghanaians have all been lies…We can't sit for Akufo-Addo to tell us his last legacy is to hand over power to an NPP president," Edward Mortey said.
According to the NDC Communications team member, the next general election will be a serious affair to get rid of a government that has been the most clueless and corrupt in the history of the country.
"Let me serve this caution, the 2024 election is more than a movement. It is Ghana's election, it is an election against an inept government, it is an election against a clueless regime, it is an election against the most insensitive government, it is an election against the most corrupt regime ever. NDC and all Ghanaians, let's all rise," Edward Mortey rallied Ghanaians.