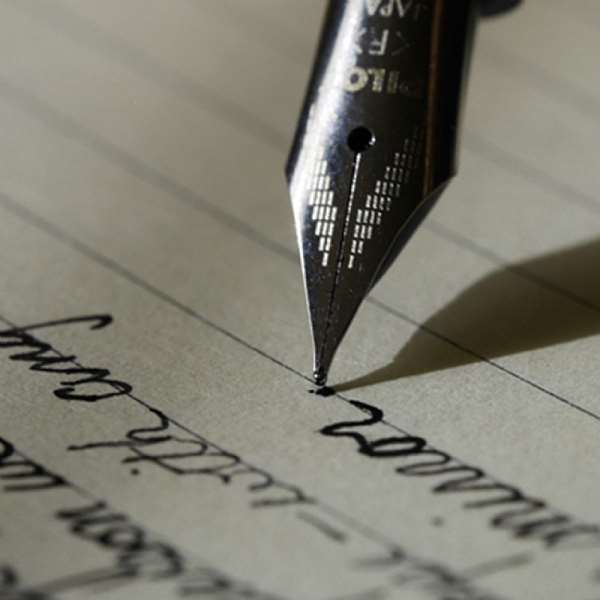 LET'S TRY TO LIVE ON OUR OWN! Sometimes those of us who have lived overseas can't help but have a laugh as we examine how our governments are run and the expectation of our people in regions, districts and towns. Everybody has his hand stretched for money from Accra! And the central government is expecting loans from America, UK and other Western financiers!
On May 22, 2005 an interesting article appeared reported on Myjoylonline.com that read: The Ministry of Finance is yet to release to the Accra Metropolitan Assembly, AMA an amount of ¢ 9.5 billion for the development of two separate market projects to accommodate displaced traders following the recent decongestion exercise.
The Mayor of Accra, Stanley Nii Adjiri Blankson, says the two projects, which are meant for a total of 4,400 traders, will be sited at the Kwame Nkrumah Circle and Agbogbloshie in Accra.
The markets were supposed to have been developed within two months after the decongestion exercise last February but that was not possible due to lack of funds.
Speaking to Journalists in Accra, Mr. Blankson says the projects had become even more urgent with the onset of the rains. A short comment seems in order in order for AMA and the rest of our society not to wait and whet their appetite on something that may never come or may take 10 years. If the past is a predictor of future behavior, one needs to remember that it took more than 10 years for the Makola replacement to be built. One has to be optimistic in life, but some of us older guys have to laugh a little till we see openness, truth and integrity in government to believe it. The last time I heard of an extension of the Accra-Tema Motorway to create a Golden Triangle Highway was in the 1970s. Today we still build roads the old fashioned way, sand, gravel and bitumen or tar to last two rainy seasons. Our roads kill hundreds of people every year. Tradition has not changed, and if the current NPP government does build roads that will last more than 2 rainy seasons, we will all live to remember them bye. AMA has a long waiting to do from the Ministry of Finance.
It is now known, based on my research in Ghana in the Summer of 2004 and again in March to April 2005, that the Ministry of Finance does not allocate funds for what many may expect. Definitely it does not allocate funds for the purchase of basic equipment for the supply of water for large areas of Accra or rural areas who are deprived of water. People are really suffering in Ghana and the administration keeps giving excuses. Without openness in government, nobody can hold the government to account for the $105 Million grant recently approved for the government. Four years from now, water will still be a problem in Accra and most rural areas, and the money will not be accounted for! I personally had to go all the way to the Chief Executive level of Ghana Water Company Ltd., to find the real truth of what was holding them up from water delivery. MONEY ALLOCATION!! How is the same Ministry going to afford to pay for a new market if they can't buy a water pump for only $50,000? Promises are all political show! No real intention of fulfilling these promises exist, and so the honorable mayor of Accra, Mr. Adjiri Blankson, better think again so he does not look ridiculous come next year. Did anybody read about the government having a $500,000 gap in the budget? (BTW that is about 6-7 Toyota Landcruiser SUVs). It appears the government decides what they are going to buy, how they are going to spend money, and how the executives are going to live; then they tell the world they don't have the money – so off they go shopping for loans!
Lessons can be learnt from real life. I wish those who have been forced to live and survive overseas had the luxury of year to year living on credit. Those who have used credit when there are family emergencies know how long it takes to pay those back with interest. In Ghana people assume somebody else would come and fill the deficit. Yes funerals are done without consideration for where the funds are coming from – usually it's from the relatives overseas. If I were to make any recommendation, I'd say that what the government needs to do are: (1) stop expecting to live on loans, and (2) tell the City Mayors or Chief Executives and DCEs that there is no money coming from the central coffers. If the cities, town and regions need to renegotiate, let them hire Lawyers to negotiate on their behalf for a fairer share of the national revenue than the 5% allocated by the constitution. Every region, district or city should look at all their sources of revenue and make a budget accordingly, just as the national government. They should definitely receive their fair share of such revenues as port duties and VAT and NHIL taxes. They should cut costs and leave room for emergencies, and then devise a tax system that will cover expenditure and met their budget. President Kufuor should sit down with the Minister, and examine the basic questions how life everywhere is managed, and how our society can also be managed starting from the fundamentals.
Recent discussion on our Internet discussion forum has illuminated the problems Ghana has had with decentralization and the lack of development.
The million dollar QUESTION is: If the AMA gets money from our common central tax funds to build a market in Accra, how about the rural areas where certain towns like Hwee-Hwee, Dwerebease, Ankomah in the Kwahu area, Wa, Bole-Bole and others in the North, Prampram, Asamankese, and all of these old brisk African markets for generations? They also need to be upgraded and modernized?
I think it's time our districts and regions started to think of empowering themselves as spelled out in the constitution to develop. The Ministry of Finance also better know the constitution, and tell the truth to these regional and districts chief executives so they figure out what to do and not wait in vain. Places like Abetifi where the rich people can donate more than $200,000 in an afternoon for a University should not be looking for money from Accra to manage water for their town. Perhaps the only defect in this empowerment equation is that the DCE and MCE and Regional Ministers are all appointed by the President. As such the President should take the leadership in making the portion of the constitution known, so regions and districts will not be waiting for money from Accra.
Integrity in leadership involves setting realistic expectations for people, and we expect that from the President so our people can all move on. Our regions and districts should set their own plans, hire their own paid financial and technical experts to help them raise funds, and manage resources to provide water and other amenities of modern development. These DCEs and MCEs will be forced to hire their natives who are resident experts overseas as they need expertise in city planning, city management, architecture, finance, and engineering. It will create thousands of jobs as projects are managed by each district, town and region. It will raise the standard of living for the towns and districts and bring in more tourist money for further development.
Let's try to live on our own like other nations have done. We can do it! Kwaku A. Danso, President/Chairman, Ghana Leadership Union, Inc. Fremont, CA., & East Legon, Accra, Ghana. Views expressed by the author(s) do not necessarily reflect those of GhanaHomePage.