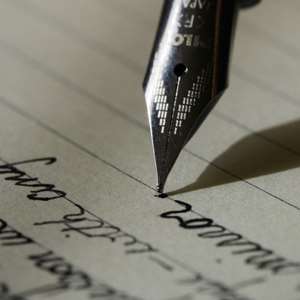 THESE HAVE DEPARTED FROM JESUS CHRIST AS THE FOUNDATION AND LEADER OF THE BODY/ CHURCH (This started with the roman interference of the CHURCH'S BODY OF CHRIST departure from culture which was then called the *way * Such sabotage was also partially led by Judaism and Constantine's roman empire).
Saul now Paul was called to this truth on his way to Damascus to persecute this God's economy or new way or movement.
Saul then, as many today are fighting to keep the status quo RELIGION and culture.
So then BRANCHES AND DENOMINATIONS of the churches ushered in (RELIGION) Which CAME IN TO REPLACE JESUS CHRIST.
TRUTH HAS BEEN MALIGNED SINCE THEN AND IT HAS CONTINUED TO BE SUFFERING AND LEADING of US ASTRAY UP TILL TODAY.
THE BOOK OF EPHESIANS IN WHOM THE ECONOMY OF THE CHURCH WAS LAID NEVER HAD A PLACE FOR HIRACHY OR CLERGY. But these have somehow found their way inserted through translation of the Holy Bible by such bodies lost to the truth
BROTHER PAUL (a Spirit led repented servant of Jesus Christ) WENT TO EXPLAIN HOW WE WERE BY THE SPIRIT TO CONTINOUSLY AND ORDERLY MANAGE OURSELVES WITHOUT LEAVING ANY OR EVERYONE UNCARED FOR OR ENGAGED IN THE BODY OF CHRIST (books of Timothy, Titus).
OTHER BOOKS, NAMELY just A FEW including NEHEMIAH, EXODUS, THE MINOR AND MAJOR prophets and how God with individuals like Abraham, Isaac, Jacob/Israel, ETC GAVE US HINTS. EVEN MOSES WAS TUTORED BY HIS FATHER-IN-LAW. NO ONE WAS TO BE god EXCEPT GOD.
IT'S UNSCRIPTURAL TO SELF APPOINTED BISHOPS OR WHATEVER POSITIONS we're working with today. The continuation of the Acts of Apostles also bears testimony of the Way.
ELDERS (scriptural approved spiritual leadership in close respect and in relationships with the Holy Spirit (THESE ARE NOT SELF MADE OR APPOINTED PASTORS, BISHOPS, CHURCH FOUNDERS/PRESIDENTS OR WHATEVER WE CALL OURSELVES), and DEACONS ARE TO BE APPOINTED ON SCRIPTURES OR SCRIPTURAL BASES with qualifications
ALL (Note: saints, ministers, servants, co heirs, royal priesthood, etc) WHO ARE GIFTED OR TALENTED BY THE HOLY SPIRIT ARE TO SERVE UNDER THE ELDERS OF EACH LOCAL CHURCH as members of the Body of Christ and NOT PRIVATE CHURCHES.
THE CHURCH FROM THE WAY IS THE TRUE GOD APPROVED CHURCH. WITH THE OTHER CHURCHES WITH A REPENTANCE WORKS TO BE DONE REFER TO THE BOOK OF REVELATION.
REMEMBER THE DELEGATION OF THE PHILIPPIAN CHURCH TO JERUSALEM BRANCH WITH PAUL.
ALSO, DORCAS CONTINUED TO SERVE DESPITE HER CONTRIBUTION. INDICATION ALL OF US WERE TO SERVE JESUS CHRIST FOR HIS WORLDLY OUTREACH OF THE GLORIOUS GOSPEL OF SALVATION.