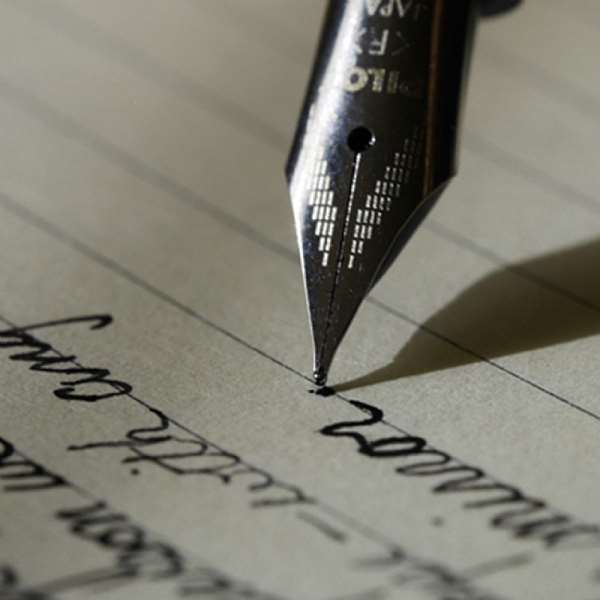 Countrymen and women, loyalists and opponents, I was shocked to my bones when I heard the news that the NDC's assistant flagbearer, Nimumu, had been involved in an accident. In my mind, Nimumu has changed the pace of the presidential race and if, I am not careful, things might not turn out the way I expect them to. His accident has really thrown my mind into further turmoil. I hope that the accident was not caused by an overzealous loyalist of mine who thought he could do me a favour by eliminating Nimumu. I also hope that the NDC did not stage the accident to attract more attention to Nimumu and, perhaps, win a few sympathy votes. Thank God Nimumu is alive. His femur will be fixed and he will be ok.
Nimimu's appointment as the Tata Mills' running mate and, indeed, his accident have made me a little bit uneasy. In all honesty, I must say that I am not as confident as I was at the beginning of the year about my chances of winning. My mind was focused on winning, and wining convincingly, until Tata Mills selected Nimumu as his running mate. Now everything seems to be going so fast and I am at a loss as to whether or not I am capable of winning the elections in the first round.
My party has already started campaigning and I must say that we are a little bit ahead in the race, according to my own bedroom opinion polls. We have started broadcasting television advertisements. I hope you've seen those adverts with the women shouting their voices hoarse, singing my praises for what they do not know themselves. We are richer than Tata Mills' NDC – and that's what it should be. The incumbent always has more money than the main opposition and more of such adverts are in the works. Our strategists are digging deep into the deepest recesses of their mental capabilities to come up with convincing messages which will stress our campaign slogan – "so far, so good". It goes without saying that we are ahead. But am not convinced that I will have an easy, convincing win over Tata Mills.
In spite of the unfair advantage we already have, my mind has suddenly become 'two-two'. I have suddenly become schizophrenic – I sleep less and most of the time, I walk around like a tired zombie. I have been having nightmares. I fear I am going to lose the elections. The fear I feel is almost palpable. It makes me moody and sad. I am no longer as complacent as I used to be. I started feeling this way somewhere in August when the NDC launched their manifesto in Kumasi. But it got worse when people started suggesting that I should engage in a debate with Tata Mills whiles Maliu battles it out with Nimumu. I think I will not accept any such challenge. I know my capabilities. I know that I am not a good debater. I can't think very well on my feet. Tata Mills is a professor and I guess he has more debating experience than I have. He will floor me in any debate. I am also too gentle to engage in a verbal battle with him. Add the fact that words elude me when I need them most and you will not be far from wrong to suggest that in a debate with Tata Mils, the best I can manage will be to sound like the incoherent blabbering of mute toddler. I can't afford to stand in a debating arena with Tata Mills and just 'croak' as I usually do, even when reading prepared texts.
If I can't stand to debate Tata Mills, I won't allow Maliu to contest in any debate with Nimumu. Nimumu will tear Maliu apart and expose him to unnecessary public ridicule, which could result in the loss of vital votes. Maliu does not know how to talk in public, and even in private sometimes. He lacks 'vocabs'. He can't even string his few vocabs together properly. I know that Nimumu is an excellent debater. I can't debate Nimumu. And I won't let him come anywhere near Maliu.
I am pleading with all those who are planning a presidential debates (or one for the running mates) to make sure that any such programme is not restricted to just Tata Mills and I (or the NDC and the NPP). Any such programme should involve all the parties and it should not be in anyway different from the 'debate' we had in 2000. Involving all the other parties will help cover up my speech and logical inadequacies. Yes. In a 'debate' involving Dan Tarley and the independent candidates, I will stand out quite well as one of the wisest men in this country. But, please, if you put me and Tata Mills alone in the arena, I am afraid, I will do 'nyaa' and disappoint my loyal fans.
But beyond the debates and my inability to square off with my archrival in a logical contest, I want to make it clear that so far, things have not been as good as our slogan proclaims. I know that things have not been easy for many of you since I came to sit on the Black Star stool. I have not provided as many jobs as I promised I would. All-inclusiveness has taken a whole new meaning, with my kinsmen making up the majority of my governing team and enjoying unnecessary portfolios. My paranoia has led me to hound my opponents in ways that bring back memories of revolutionary misrule. I also know that it was under my tenure that our national airline collapsed. I also 'embarrassed' a lot of you by taking our dear country into HIPC. It was also under my government that one of the most prominent chiefs in our country was brutally assassinated, with no serious intelligent effort made to bring the perpetrators of the dastardly act to justice. I have also showed Sikaman citizens a fast track approach to getting their private houses renovated with public funds. Thanks to my numerous voyages, the citizens of Sikaman have come to realize that traveling on unnecessary, state-sponsored trips is an exciting pastime. The catalogue of my government's misdeeds seems endless. So far it has not been that good. But compare me with Jerry Boom. I and Maliu have served this country better than Jerry Boom and Tata Mills did. I won't bore you with meaningless micro-economic gibberish. But the records are there for everyone to see – our economy is slowly but surely beginning to boom. Just look around you. Sikaman is regaining its lost glory. There is freedom in the air. People talk 'by-heart' a lot more these days – unafraid that they will be arrested, forcefully given an "identification hair cut" and thrown into some cell to rot away. People who went into self-imposed exile, scared of Jerry Boom and his heavy handedness, are returning home to contribute to the development of this country. I have done in four years what Jerry Boom could not do in 20 years. They claim that we are corrupt. Yes, my government might be corrupt in some areas. But the NDC glorified corruption. How on earth can they justify their decision to give so much money to a Cotton in return for rice? I am 20,000 times better than Jerry Boom. I am the best Excellent One this country has had since independence. I can't stand to debate with Tata Mills. I don't want a face-to-face debate with him because I know my limitations. But I think I have provided better governance for Sikaman. Tata Mills is coming out very strongly, desperately trying to prove that he represents the new face of Jerry Boom's infantile revolutionary antics. It's a tough sell for both of us. But at the end of the day, the battle will be won at the polling station, not in a debating arena.
Excellently yours,
J. A. Fukuor