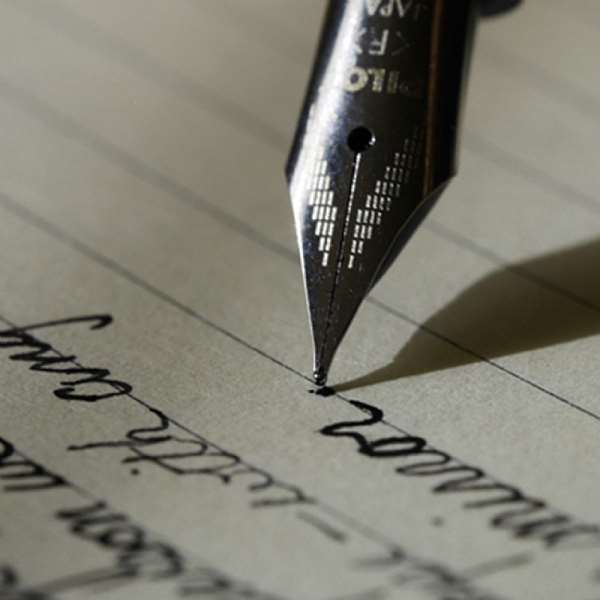 Countrymen and women, loyalists and opponents, I have heard ace comedian and radio presenter, KSM whining about the refusal of the National Communication Authority to grant him a license to operate a radio station.
According to KSM, the NCA has, in fact, taken away HIS frequency (i.e. a frequency allotted to him, but later withdrawn) and handed it over to another person. Poor KSM. I wish I could help him. He seems to need the frequency so bad and he's threatening to take the NCA to court. I wish him all the best in his impending legal battle. I wouldn't mind paying part of his legal fees for him, even though I feel that this 'war' with the NCA could end in a humiliating defeat for KSM – a defeat which will make him forget the punch lines in all his jokes.
I think that instead of taking on the NCA, people like KSM who have noticed the politicization of everything in our country – from the award of contracts to the administration of football teams – should speak out loud and direct their venom at the government. I sit on the Black Star Stool and see what goes on everyday. I know about the politicization of journalism in our country. But there is very little I want to do about it because I like it. It helps me, and my government, to keep control. It's another form of authoritarianism, so subtle to make even Hitler's propagandists jealous. In solidarity with KSM, I am writing about the political techniques for keeping the media on a leash and making sure that it is a tool for political manipulation and mass propaganda. I hope it helps KSM to understand the positive change does not mean that people like him will be giving a license to bash my government.
When we came to power, we decided to abolish the criminal libel law. It was an act of grace, a favour returned for the massive media support which contributed in no small way to our electoral victory of 2000. Abolishing that law meant that we needed to make sure that we didn't lose guard. We remain very wary of what the media can do. They can turn against us and say or do things which can get us out of power – just as they did to the NDC. So what do we do?
First, we restrict the issuance of licenses for broadcast. It was one of the few sensisble things the NDC did and we have no qualms whatsoever about doing the same. Broadcast licenses should only be given to people who are willing to turn their frequencies into praise-singing channels. It is not advisable to give frequencies to unpredictable people like KSM – people who are "like this, like that". Such people are wicked. They will only say some few good things about our government and spend the rest of their transmission periods bashing us, conducting investigations into our affairs and allowing opposition people too much time behind their microphones and in front of their cameras. KSM is even lucky that he has not been refused a license outright. If only we could tell where he stands, we would order major Tanoh to make an instant decision as to whether or not he should be given the license. We have therefore decided to give 'his' frequency to someone who will never fail us. Such a person will never allow his presenters to question why I travel so much or speculate on my libidinous impropriety.
Second, we have 'recruited' a corps of so-called senior journalists to sing our praises and jump to our defense at the least opportunity. These are the journalists who spend more time talking on radio than writing stories or editing their newspapers. These are the journalists who are setting the standard for media sycophancy in Sikaman. For them, singing the praises of government is another art form and criticizing the administration is a taboo. Third, we have decided to wage psychological warfare with all those journalists who insist on doing the right thing and have refused to engage in praise-singing. We are labeling them as political brands. You know, journalists hate to be tagged as "opposition". Such labeling seriously affects their credibility, which is the most important currency for any journalist. So we like to badmouth all those journalists who have taken it upon themselves to criticize us at the least opportunity. We deliberately refer to them as NDC- or opposition journalists. Very few journalists can withstand this type of taunting. They'd rather sing my praises than to be labeled as NDC-journalists, especially because the future of Tata Mills' party is in doubt and the ministers who give the useful soundbites will not grant interviews to journalists who are allegedly in the opposition camp. Furthermore, those news organizations which fail to sing my praises (or do so grudgingly) whiles being very generous with their criticism are refused vital advertising. All we have to do is to tell company managers that if they really want to be part of the golden age of business they should not advertise on the "opposition" network or newspaper. In effect, we've made it very difficult to be an objective independent journalist in Sikaman. If you don't sing my praise, you don't get your daily bread.
Our strategy has been working very well so far. I cannot reveal everything but I can tell you that a lot of the journalists are in my pocket now. I can do as I please with them. Take those who report from the Castle for example. They have been told that reporting from the Castle is a privilege. They have been warned that anyone who reports anything unsavory about the presidency will not be allowed to travel on any of my foreign trips. Since they earn so little, a lot of them only report on what my press secretary orders them to report on and they are waiting anxiously to travel with me so that they could earn a few hundred dollars in per diem.
So I sympathise with KSM. I wish I could order the people at the NCA to give him a license. Unfortunately, I can't. But he should know that what is happening to him is just a simple reflection of my government's stranglehold on the media. I expect KSM's battle with the NCA to be long and nasty but it won't help much. He will make matters even worse for himself. The NCA can easily beat KSM with a technicality – for example, they could say that he was refused a license because his transmitter had one wire too many. If KSM really wants his license, he should start pretending to be one of us. Better still, he could get himself a political insider – someone who has my ear – to front for him. We would rather give a radio license to Alhaji Inusah than to KSM. That's a fact.
Excellently yours,
J. A. Fukuor [email protected]