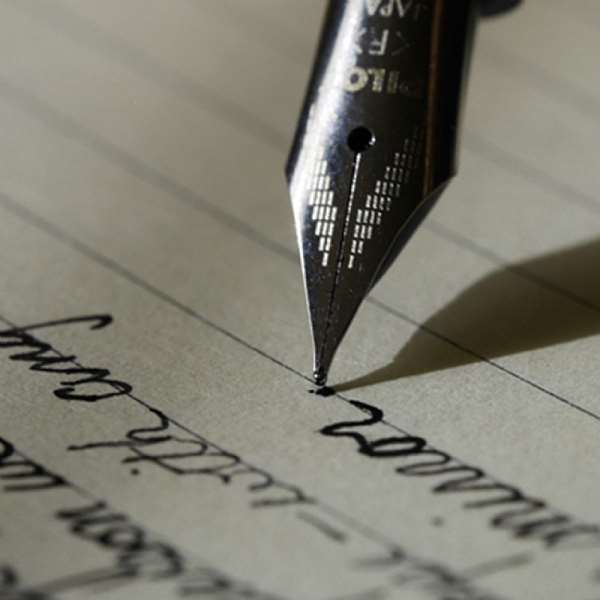 It is that time of the year again. The donkey ride to Bethlehem. The birth of our saviour. Three wise men bearing gifts. Peace and goodwill to all mankind. In Obroniland, Christmas is usually just a good excuse for excessiveness and partying. Of course back home there is plenty of partying and drinking too, but equally, church activity rises to a crescendo during this period. On '31st night', the famous watch night is usually in full swing by 9pm, as the churches overflow and the build-up to midnight begins. Back home, some people hardly go anywhere near a church all year, yet only a 'grader' can drag them from the Xmas/New Year service. Apparently, they believe that this end-of-year 'register-marking' makes up for the fifty-one weeks of ecclesiastical truancy. After all, who knows- the Almighty may even choose the yuletide season for the Second Coming. Usually sanctimonous to a fault on this annual pilgrimage, they arrive very early, and tend to take the best seats, much to the irritation of some regulars, who may be left standing and muttering under their breath. Like the empty barrels they are, these truants make the most noise. To ensure their presence is noticed, especially by the pastor, they may even change their collection money into smaller denominations just to be able to make several handkerchief-waving, dancing/singing trips to the offertory box. To the abrokyir resident, bronya is like a pneumatic drill, boring several holes in his finances. If you have young children, they pester you with demands for the latest play stations and other expensive gadgets. On top of this, cousins, siblings, and parents back home all expect 'Bronya Ade'. But this is one-way traffic, so don't expect any presents in return-not even a phone call from home on Christmas morning wishing you 'afehyia pa'. A Christmas card is the best you may hope for from your relative back home. After all, you are the 'boga', so you have to do the calling. Of course you can always buy time by lying to them that you have bought their presents but can't find anyone to bring them. If you are brave enough to fly home for bronya, then you can't use this excuse. Be ready for a lot of merry, festive expenses, to cap the ridiculously high airfare you have paid. Dear reader, 'bronya' back home brings to mind some really interesting issues. Take the concept of Father Christmas, alias Santa Claus. The sight of a black man, kitted out in bright red winter clothes and boots, complete with a cotton wool beard, and sweating profusely in the unforgiving heat of tropical Mamprobi whilst distributing sweets to kids, is rather comical, if not downright pathetic. Don't forget, of course, the Christmas carols, some of which exalt winter and snow as part of Christmas imagery, and which we sing most heartily back home. Must we blindly copy western-inspired Christmas imagery, even if these images are not relevant to our environment, and even more importantly, have nothing to do with the birth of Christ, but rather, born out of the cultural symbolism of another race and people? Let's face it-Ghana can never, ever have a 'white Christmas'! Mercifully, nowadays Christmas cards depicting talking drums and Kente-clad children are rapidly gaining ground back home, edging out the imported ones, which depict serene winter settings, reindeer, ivy and mistletoe. Hopefully, in the future Papa Bronya will be dressing up in a 'fugu' instead of his current ridiculous outfit.
Back home bronya is a communal affair-noisy and vibrant. Children happily and innocently parade around in paper Christmas hats, wear their very best clothes, eat sweets and cakes, and delicately sip 'minerals'. Boxing day remains fancy dress day in some parts of the country, with some masqueraders performing spine-chilling maneuvers on high stilts, and others scaring children with their frightful masks, all against the background of 'knock-outs' being set off all over town. Then of course there are the various 'Meet me There' beach and lakeside events to give the holiday a colourful twist. In stark contrast, abrokyir Christmas tends to be rather drab because it is generally a quiet, indoor affair, especially on Christmas Day, when families get together for Christmas lunch. The cold weather at this time seems to dampen spontaneous outdoor celebrations. No wonder many 'bogas' prefer going home for Christmas, in spite of the high airfares. There are some experiences on which monetary value simply cannot be placed, and going back home for the festivities ranks highly on that list. Christmas back home throws up its own gastronomic delights. In some homes, this is one of the rare occasions when the long-suffering chicken makes an appearance on the household menu, with the succulent thigh reserved for the man of the house, of course. Other rare treats, especially for children, include 'chips' (the flour variety, mind you), cakes and salad. The kids tend to linger as long as possible over these delicacies, for the next xmas is twelve months away. It is easy to take these for granted when living abroad, in which case Christmas treats include mince pies, Christmas pudding and turkey.
For some workers back home, Christmas starts around the 23rd, through to the 3rd January or thereabouts. The system almost literally shuts down throughout this period. After all, who wants to go off work for Christmas, be back for a few days, only to go off again for New Year? By contrast, in abrokyir, it may make financial sense to be available for work even on Christmas Day, since the pay rate for that day is usually double, in some cases even triple the normal rate. Hmm, money palaver!!
So dear reader, count your blessings as the year draws to a close. Make merry, for it is a double do- a birthday celebration/end-of-year party. Be selfish-buy yourself a present, for a change. So what if you end up overspending? You know you deserve a treat. As for the list of New Year resolutions that you have drawn up, please be kind to thineself and tear it up now, because you know they are likely to be in tatters by mid-January, anyway.
Amanfoo, Afehyia Pa!!