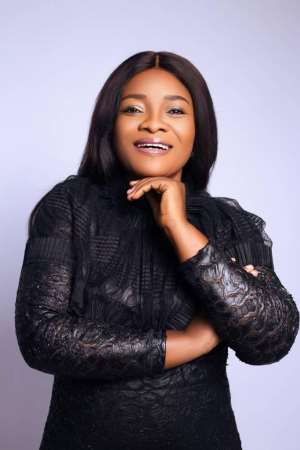 3G Media Group proudly announces that Gospel Music Great; Ohemaa Mercy, to be honored again at the Special 10th edition of 3G Awards in the USA. The star is the brain behind; Tehillah Experience worship shows. She recently performed and presented an award at the Ghana Music Awards UK.
Mercy Amoah popularly known as Ohemaa Mercy is a Teacher by Profession, she attended; S.D.A Teachers Training College, Asokore, Koforidua where she obtained her Teachers Certificate. Ohemaa Mercy is a celebrated Ghanaian gospel musician. Moreover, she is also a radio show host, and a mother. She had a calling into the gospel industry since 2004. She joined the music industry intending to encourage and bring more souls into salvation.
3G Media Group ( www.3gmediausonline.com ) is presenting this year's Special 10th edition, (was supposed to be the 11th but because of Covid-19 it did not occur in 2020). It will be held on Saturday, November 6th, 2021. Time: Red Carpet - 7pm, Show Starts @ 9pm. Venue: Best Western Plus Robert Treat Hotel, 50 Park Place Newark, NJ 07102. https://www.rthotel.com . 3G is initials for God, Global & Giving. The event dubbed; "A Night of Heroes" recognizes the sacrifice and dedication of the leading trailblazers of the greater Ghanaian/African and Global communities.
Philadelphia-based Rosette Multi Service LLC is the parent company of 3G Media Group and its Chief Executive Officer, a Ghanaian American; Evangelist Charles Nimmo Ntiamoah-Mensah aka Evangelist CNN. US based Media Mogul/Entrepreneur and Ordained Minister. The event is also on the heels of the media personality cum Evangelist celebrating multi-anniversaries code named; 21-13-12-10-1; 21 years in Media/Showbiz, 13 years of publishing the 3G Magazine 12 years of organizing the 3G Awards, 10 years of operating the Rosette's Multi-Service and Food Supermarket, 1-year - topping it first anniversary of hosting "The CUMIEES Show" on 3GTV which is shown live on Facebook.com. CUMIEES Stands for; Captivating, Uplifting, Motivating, Empowering & Exalting our Savior Through Worship..
Over the 12 years, honorees have included; Hon. Kennedy Agyapong, Abraham Attah (Hollywood Actor), Azuma Nelson, Boxing Legend, Michael Spinks, Boxing Legend, Rev. Osei Kofi, Ibrahim Sunday, Kuuku Dadzie (Soccer Legends, Akwasi Appiah (Former Coach), Asamoah Gyan (Captain GH Black Stars), Captain Solomon Quainoo of Emirate Airlines, Hon. Samuel Amoako, Former Consul General, Ruth-Hassell Thompson, Former Senator of Mount Vernon, New York, Kofi Adoma Nwanwani (Kofi TV), Emelia Brobbey (Actress) & Many others.
Ohemaa Mercy released her first album in the latter part of November 2004.entitled; "Adamfo Papa", the album enjoyed massive airplay after its release, which brought Ohemaa into the limelight. She won seven nominations for the 2006 Ghana Music Awards but did not win any of the awards. She later won the Discovery of the year for the Gospel Music Awards the same year. The following year she released her 2nd album Edin Jesus. She sold numerous copies after the release making it the most purchased album of the year. She was nominated among the Artist of the Year category alongside other famous artists. She managed to win the Gospel Album of the Year, Artist of the Year, and Album of the Year. Moreover, in the same year, she was awarded the National Honors Award from the President of Ghana at the time, John Kufuor. -: https://yen.com.gh
She was born on 7th September 1977, in Wieja in Accra. She lived most of her early life in Koforidua. Her parents are Mr. and Mrs. Amoah, who came from Elmina and Abakrapa. She is the third born among five children. She attended a primary school at St Peter's Anglican, which is based in Koforidua. She also proceeded to JSS in the same institution. Later, she joined Ghana Secondary School, where she obtained her SSCE Certificate.
Source: 3gmediausaonline.com/3G Awards Commitee 2021