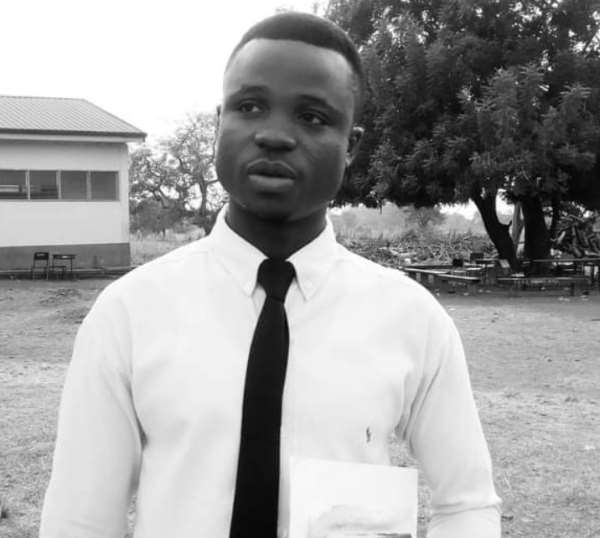 Dear Dady, JDM
I write to you passionately this message to wish you a very remarkable and historic end of front line politics.
I write to you not because you have announced your intension to retire from active politics, but as a young Ghanaian who has been in the grassroot politics for over a decade and have also studied your principles of humility, kindness, respect, loyalty and passion to develop your beloved country Ghana.
Having considered you as a mentor, father, charismatic leader and a real nation builder, i wish you could take off your 'political shoes' and surrender the lead title to equally all-loving leaders in your party.
Even before you make publicly your political future, many sympathizers of your party including some individuals from the other side are proposing and projecting you for 2024. But i have a different opinion.
Considering your political journey so far, coupled with your desire to oversee that Ghana is universally developed and juxtaposing that with the many heartbreaking betrayals and unfairness meted out to you by people within and outside your party, Dady it's time for you to take the back seat in politics.
Since you ascended the highest office of the land in 2012, you ambitiously and competently worked towards the development of Ghana without ethnic, tribal or regional bias.
All the sectors of the economy felt your visionary policies.
Education, Health, Agriculture, Security, Transport, Energy amongst others, saw massive transformation under your leadership as president. Millions of Ghanaians are missing you today. If not for anything at all, but for the social justice, peace and freedom of speech they enjoyed during your term.
Prior to 2016 elections, the opposition parties including individuals who could not boast of a daily bread tagged and rained several insults on you including the popular tag 'incompetent'. I feel discouraged as an upcoming politician who is inspired by your political journey and the desire to 'die' for mother Ghana. Our political landscape is nowadays not pleasant for cool hearted persons. Insults and partisan politics is the order of the day. Very unfortunate!
The law of karma did not spire the very people who described and painted you with all the negative expressions.
In fact, their tenure of office from 2017 till now is one of the worse political administration experience by Ghanaians since independence. POSTERITY HAS ALWAYS BEING YOUR JUDGE, and it will continue to be.
You shall forever remain the most peaceful, compassionate, affable, father for all, decent and development-oriented president of the Republic of Ghana..
Going into 2020 election was a test of your leadership in the party. Rebuilding the party after 2016 painful electoral defeat was a very difficult task but your zeal for a united front resulted in historic records in Ghana's politics. The content of your people's manifesto was overwhelmingly endorsed by majority of Ghanaians. Your strategy of door to door campaign actually electrified and induced the grassroots base. You did your best.
The outcome of the 2020 election results was much expected because events leading to the elections was an indication of a possible fraud. Ghanaians voted for change but someone wanted to hang on to power at all cost. And it really manifested. There was a deliberate betrayal from within people that you trusted and assigned them different roles for the purpose of elections.
Going to court was a statesman decision because your petition though was shockingly dismissed as predicted by many, it succeeded in exposing the weakness, politics, and 'upside down' interpretation of our laws in our judicial system and leaving both ordinary Ghanaians and lawyers to reform the way they think about the judiciary and justices in Ghana.
Please Dady JDM, do not succumb to any pressure from any group or persons to lead NDC into 2024 elections because the betrayals and 'error commissioner' are still at post and new strategies are being employed to block your victory if you decide to contest the 2024 elections.
A man is born to fight for victory, and you have fought enough. Your legacies will continue to speak louder and clearer.
By the way Daddy, you're the final decider of your intentions. Whichever decision you consider supreme for the success of the party NDC, we shall all rally behind you at all times...
Thank you.
©2021
Amadu Hadi(Geolawyer).