The copy 'Cat is out of the Bag'!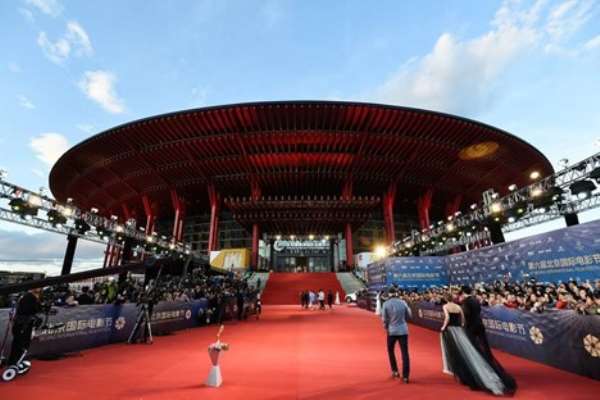 China's booming entertainment industry has been thriving on plagiarism. Chinese filmmakers are now adept at shying away from strong scripts and innovative storylines as original ideas are pushed away to the crevices of history and distasteful copies are churned out by the dozens every passing year. All this hustle and bustle is only to make a quick buck and shrug off the creative costs associated with the exploration of its own creative potential rather than implicitly conceding to its creative inferiority by engaging in cheap knock-offs from across the globe.
A recent row over the blatant plagiarism by two Chinese films has brought the issue to the forefront yet again with 111 Chinese film and television industry insiders signing a joint letter calling for the removal of the two films. Thousands of discussion threads on Sina Weibo appealing the ban of the two films were also generated. Yi Xioxing's comedy 'Bath Buddy' has been allegedly copied from the 2011 South Korean webtoon 'God of Bath' created by Ha Il-Kwon. Another fantasy film directed by author Guo Jingming titled 'The Yin-Yang Master', which generated 435 million Yuan in the box-office, has also been heavily criticized for several scenes bearing direct resemblance to Marvel's 2016 Doctor Strange.
What is rather interesting to note is that Guo Jingming has had a history of plagiarism. In 2006, he was ordered by a Beijing Court to formally issue an apology to novelist Zhuang Yu for copying parts of the novel 'In and Out of the Circle' sharing 12 major plot elements and 57 other similarities in his 2003 book 'Never-Flower in Never-Dream' which sold approximately 600,000 copies before being called out. He was also ordered to pay compensation of 200,000 Yuan ($25,000) to Zhuang. Guo finally delivered his statement of apology on Weibo to Zhuang on 31 December 2020 right after the fresh controversy over 'The Yin-Yang Master' surfaced.
Another movie that drew the ire of the international community was the 2016 rip-off 'The Autobots' of Disney Pixar's 2006 animated movie 'Cars'. The 2 million Yuan earnings can be attributed to the strong resemblance of the Chinese poster leading movie-goers to assume 'The Autobots' as being the official Chinese version of 'Cars'. Disney proceeded to file a lawsuit against Blue MTV, the producer, claiming 'copyright infringement and unfair competition' and a compensation of 4 million Yuan ($601,000). Netizens were quick to brand this copycat film as a 'mockbuster'. Several questions were also raised on the legitimacy of the goal of the movie production. Chinese-produced animated films have a government subsidy rate of 3000 Yuan per minute if shown on national cinema or state-owned CCTV. This serves as a 'double insurance' for such films. As per this, the 85-minute long movie has earned 255,000 Yuan as subsidy apart from its 6 million Yuan win at the box office.
The 2019 romance-crime hit 'Better Days' directed by Derek Tsang which won accolades for its screenplay was found to have stolen several elements from a Japanese mystery novel by Higashino Keigo titled 'The Devotion of SuspectX'. Chinese social media users also scorned 'Crazy Toy City' (2016) which borrowed heavily from Disney's 'Zootopia'- right from the poster to its animated characters. CCTV's 2007 cartoon 'Big Mouth Dodo' and 2011 animated TV series 'Train Hero' were also called out for their 'copy-and-paste' work from Japan's 'Crayon Shin-Chan' and 'Hikarian: Great Railroad Protector' respectively. China Film Huatang which created the musical 'Memory 5D+', lodged a case in Beijing's Intellectual Property Court and demanded 50 million Yuan as economic loss in addition to 1 million Yuan as legal fees for 'striking similarities to storylines, character design and production elements' of the 2019 hit 'Ne Zha' directed by Jiaozi and produced by his own Chengdu Coco Cartoon company.
Chinese authorities had instilled a committee in 2017 for the identification of movie and television drama copyright infringement and to 'provide improvised judicial expertise to deal with cases of plagiarism'. The committee consists of 14 legal experts as well as 12 professionals from the television and literature industries. The number of lawsuits for movie and television drama copyrights tops all kinds of copyright cases in a country that is well-known for its impeccable quality of counterfeit goods. Netizens have constantly criticized filmmakers who have engaged in plagiarism stating their acts as drawing 'humiliation for the nation' and wasting the efforts of talented actors as well as breaking the trust of investors. However, smart investors always provide a credibility clause in their contracts to shirk away from such controversies and can claim up to 5 times of the earnings of the investment from infringers.
It is difficult to comprehend how a nation that boasts of being a 'Great Power' fails to keep its glamorous industry in check. Chinese filmmakers clearly lack the self-discipline and risk-taking that is essential for the entertainment industry. It is about time for them to understand the importance of originality as they pursue their goals of imprinting Chinese films into the hearts and minds of global citizens.