Akatsi South: Okada Riders Endorse Mahama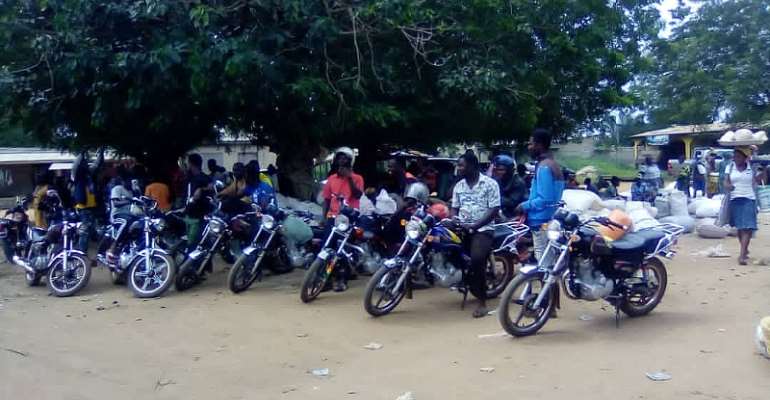 Some commercial motorbike operators popularly called "Okada" within the Akatsi South Municipality of the Volta Region have welcomed move by former President John Dramani Mahama to legalise and operationalise their business.
According to them, legalising motorbike under the laws of the country would bring some relief to them.
They said it will enable them go about their trade freely with any harassment from police officers.
Former President Mahama few months ago promised to regulate and legalise the activities of Okada operators when elected on December 7.
Many motor riders in and around Akatsi township have started campaigning for the former president to win power for his promises to come to pass.
According to them, the regulation and the legalisation of the motor business which is the modern way of solving their problem would help them acquire some requisite training and license to operate freely in any part of the country.
Some believe Mr Mahama has done his part for the country and needed not to return but many argued that per his records Mr Mahama can do more than the Akufo-Addo government if he wins the December 7.