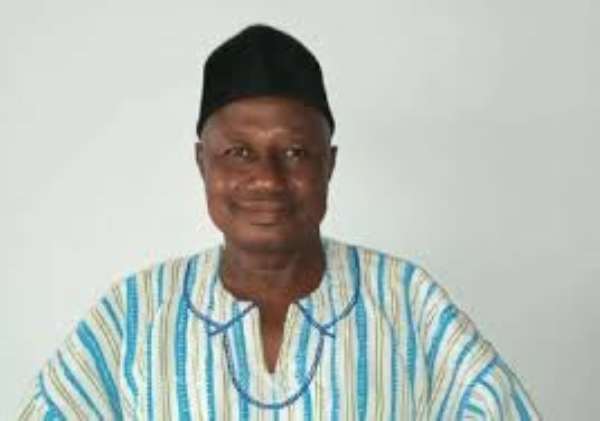 PNC Presidential Candidate David Apasera
The Presidential Candidate of the People's National Convention (PNC), Hon David Apasera has commenced an intensive campaign tour today as he looks to canvass for votes ahead of the 2020 General Elections.
Today, the Presidential Candidate started off the tour from the North East Region with a courtesy call on the Nayiri, the overlord of the Mamprugu Traditional Area.
The campaign is focusing on the theme, 'Delivering Prosperity To All Ghanaians'. As part of the tour, Hon David Apasera is billed to interact with farmers, market women, artisans, and youth groups across the length and breadth of the North-East Region.
The PNC Presidential candidate and his team would take the opportunity to digest the content of the PNC Manifesto on job creation, Economic Self-sufficiency, Free Education as well as Free Medical Care to the audience.
As the PNC aims to get a respectable representation in the next Parliament, the campaign would also focus a little bit more on the Constituencies where the party has fielded candidates.
On the first day of the campaign tour today, Hon. David Apasera was accompanied by Vice Presidential Candidate Dr. Divine Ayivor as well as the National Chairman, Hon. Moses Dani Baah.
Others include the National Treasurer, Mr. Emmanuel Akazabre, the National Organizer, Mr. Abass Nuhu, National Communications Secretary, Awudu Ishaq, National Women's Organizer Hidaya Ibrahim, and the National Youth Organizer Mark Ewusi Arko.