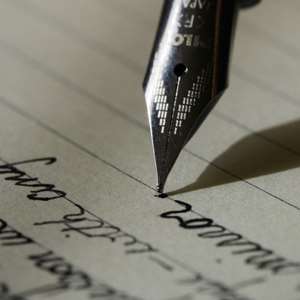 Yikes, here he comes!
His name is Paul. A good number of them have for sometime now presented themselves as being virtuous and morally upright on the outside.
But don't be fooled, they're whitewashed tombs.. Thank goodness though, through painstaking and collaborative efforts by the security agencies they've been able to unmask the whited sepulcher.
What does the scripture say?
"Woe unto you, for ye are like whited sepulchers which indeed appear beautiful outward but are within full of dead men's bones and of all uncleanness" (Mtt. 23:27).
Must it come down to this?
Must we spill blood and maim the innocent when brothers and sisters are just politicking?
How dare you, ye evil man?
Now here you are Krotwamansa' --the red meat eater 'Diamono'. Paul has engaged himself with some malevolent people ostensibly, to maim and kill, by hook or crook means. However, he was oblivious of what was to come.
So who is this Paul?
The Damascus or the biblical one (who once was called Saul)? No, I'm referring to the Umbrellaite---Paul Ofori Amoah, NDC parliamentary candidate for Agona West. The parliamentary aspirant has found trouble because he chose not to avoid evil. Paul has been charged with abetment to commit crime, to (murder), and preparation to commit a crime.
This followed his arrest by the Central Regional Police Criminal Investigation Department (CID) in connection with an alleged plot to assassinate the incumbent MP for the area, Cynthia Morrison.
Irene Serwaaah Oppong Deputy Superintendent of Police (DSP) the Central Regional Public Relations Officer, told the media that Minister of Gender, Children and Social Protection, on Monday lodged a formal complaint to the police over the plot to have her assassinated.
Alleged suspects Arrested
The agents arrested four suspects in a hotel at Swedru who are believed to have a connection to the alleged plot. They are, Saddick Abubakar, Gordon Kunya, Isaac Addea, and Dauda Fatau.
During their arrest the police retrieved from them some offensive weapons---a knife, a cutlass, a lighter and two packets of rizzler as well as two bank opened-cheques for GH¢5000 each.
According to reports, Paul in a video owned up to issuing those two cheques to the suspects.Thereupon he was arrested after police investigations established a connection to the NDC parliamentary candidate.
Police have since taken his caution statement and he has accordingly been charged with abetment to commit crime (murder) and preparation to commit crime.
Would he still contest?
Of course that remains to be observed.
But its political ramification in this crucial 2020 general elections cannot be downplayed.
Elsewhere in the Ashanti Region, four days prior to this foreboding act police had busted some five suspected individuals in connection with the murder of Ekow Kwansah Hayford lawmaker. They'd made it more than a couple of hundred miles away from the crime scene, perhaps counting their booty one by one but they couldn't cover up their footprints. And in no time the police would close in on them.
The Ashanti Regional Police Command captured the five suspects who allegedly killed the NPP Member of Parliament for Mfantseman Constituency. Mr. Hayford's tragic death occurred on Thursday 9th October 2020.
So, is it mission accomplished?
Not yet. It's believed other suspects are still on the run. And that could explain why police aren't divulging much information to the media. But that also remains to be seen as to how far the runaway suspects could go.
According to the command, the five are currently behind bars in Kumasi -- the second largest city in Ghana 248.3 km (via N6) from the capital Accra.
What helped the cops to capture the suspects?
Was it the bounty put on their heads?
Was is the deceased's cellphone?
Or it was a cocktail of leads?
I think it's the combination of multiple leads.
A day after the murder of the lawmaker, Inspector General of Police James Oppong- Boanuh offered a GHS 20,000l cash reward for the capture of the killers.It was believed to be one of the highest bounty offered this year. Thus, I believe the reward might've played a significant role in that direction.
A credible source in the police told Daily Guide newspaper that a mobile phone believed to be owned by the slain lawmaker was found on the suspects.
This followed police thorough search.
Their cover blown away
Smartphone has become a major asset in solving crimes. Since 1986, investigators have been using this powerful tool to gather information. It's been seen as the best new tool kit.
Criminal investigators have been using this powerful tool to capture people that commit the following crimes---identity thefts, stalking, theft of intellectual property, illegal electronic surveillance etc.
How?
Service providers can 'ping' a signal to a cellphone and have it respond. And I believe, this is what perhaps led to the arrest of the five suspected killers of the legislator. Cellphone keeps records, which includes the cell number, date and time of the gadget, and name of cell tower ( in these circumstances the one used at that particular time). Remember, cellphones use closest tower. So these records can tell investigators one's general location.
Safety & security
I'm reminded of what former South African President Nelson Mandela said: "Safety and security don't just happen they're the result of collective consensus and public investment. We owe our children, the most vulnerable citizens in our the society, a life free of violence and fear. "
The current government is doing remarkably well in that direction but there's still room for improvement.
Events of today call for urgent retooling of the police. And I think procuring helicopters for them to prosecute their work effectively and efficiently wouldn't be a bad idea.
Was it a highway robbery?
Mr. Ekow Quansah Hayford was killed by persons suspected to be armed robbers on the Abeadze-Dominase-Duadzi-Mankessim highway on the night of Thursday, October 9 while returning from a campaign programme after filing his nomination to seek re-election on the same day. Eyewitness accounts suggested that it was a highway robbery. But police investigations have revealed otherwise.
The tipoff
A police source disclosed that the security agencies had snippets of information that the killers of the Mfantseman MP had relocated to the Ashanti Region, and they had been tracking them ever since the incident occurred. Thus armed with this vital information, the source said the police on Friday started a wild search combing the entire region, and the strategies paid off when the five suspects were located.
By Gordon Offin-Amaniampong