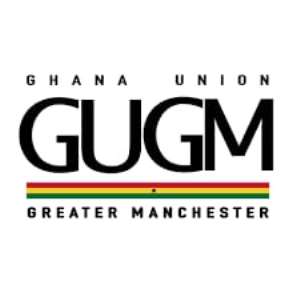 The Ghana Union of Greater Manchester has had its Executive Committee suspended following a rejection of a 7 member Ad Hoc Committee report intended to address disturbances that had disoriented the union since January 2019.
The Ad-Hoc Committee Report cited the Chairman Pastor Yaw Adu Dwumaa's management style as autocratic and alienatory adding the removal of the Union Patron Dr Lincoln Aniteye was unconstitutional as it did not follow any clear laid down procedure.
The report also indicated the Executive Committee was a closed shop where decisions were effectively made by a select few who sided with the Chairman.
This observation by the Ad-Hoc Committee which was constituted by the Executive Committee was debunked.
The Executive Committee described the report as one-side. "The Grievance & Appeals Ad-hoc Committee did not embark on a fact-finding exercise. Although they did a brilliant work in allowing interviewees ample time to express their opinions and grievances, they did not go further to make investigations to find out whether the opinions and grievances were based on facts" The Executive Committee said in a response.
The publication of the Executive Committee response setting aside portions of the recommendations by the 7 member Committee has fuelled unpleasant heated exchanges on the Ghana Union of Greater Manchester whatsApp platform with some members leaving the platform citing abuse of power by the Executive Committee.
Some union members who were shocked by the Executive Committee assertion said the response was a betrayal of trust. According to them, the Ad-Hoc Committee recommendations if implemented could have resolved the crisis in the union.
In view of that, Dr. Lincoln Aniteye in the capacity as the Union Patron announced the suspension of the Executive Committee last week by invoking Clause 11(b) of the union Constitution which states "The Patrons shall be father/mother figures to the Union, giving advice, redress and direction when needed".
Following the announcement, an Interim Management Committee has been constituted to steer the affairs of the Union for the next 6 months as plans are made for the election of substantive Executive Committee to the Patron.
At the time of this publication, the suspended Executive Committee has not issued any statement in defiance however our checks reveal a meeting is underway to respond to the Patron's action.
Source: Egya Ekpor Quarm
Mo Africa News