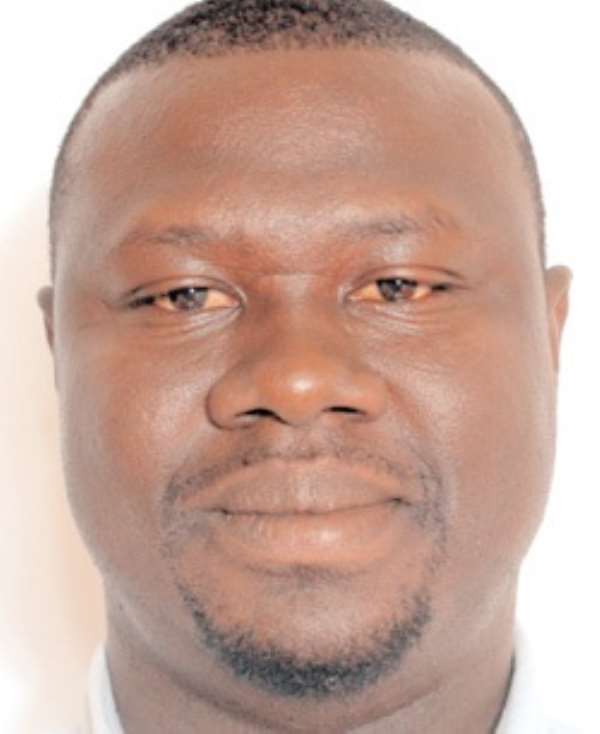 Growing up in Nima, we heard many interesting stories about our compatriots who went to seek greener pastures in Anagoland in the late 1970s and early 1980s. One story etched in my memory is that of a fake mason.
The story is told of a Ghanaian migrant in Lagos who, out of hunger and frustration after months of unemployment, lied that he could do a masonry job. He got his first job, which was to plaster a house. After mixing the cement with sand and water to form mortar, the mortar failed to stick anytime the bloke splashed it on the building. Alarmed, his co-workers asked if he was indeed a qualified mason. In order to save his face he said, "Anago sand, sand no good."
The story above is a perfect example of a poor workman blaming his tools. Indeed, it is very common to see people blaming others for their failures. No wonder a similar scenario is being played out in our political scene.
It is an open secret that the second attempt for the presidential throne by President Ogwanfunu has not been smooth sailing at all. It has been fraught with both internal and external challenges. Yes, he won the party's primaries by some 95%, but the fact that he was challenged by six persons from his own stable speaks of the lack of confidence from the party's ranks.
I vividly remember Alban S. K. Bagbin saying the baggage on President Ogwanfunu's head is too heavy for the party to carry to the polls. Listen to him if you doubt me: "He has become a demi-god in the party and so even when he goes wrong and you point it out, you will get his supporters verbally attack you. The NDC is not John Mahama, and the way some of them are going, I am sad we will be beaten again by the NPP in 2020, with him (John Mahama) as our presidential candidate."
Again, we are all witnesses to how the electorate are responding to the Zu-za campaign. People are somewhat responding to the flagbearer. However, Grandma Jane's campaign has not only been disappointing, but also very embarrassing. Videos of Grandma Jane waving at emptiness have become common on social media.
Many were, therefore, not surprised when Zu-za took advantage of the few problems identified during the voter exhibition exercise by the Electoral Commission (EC) to suspend its campaign. The few missing names in the voters' roll is just an excuse to suspend the poor campaign being executed.
Do not get me wrong, Abusuapanin. The missing names saga is not a pleasant news. But crucifying the EC because of a problem that can be rectified is like killing a fly with a bulldozer. Indeed, the missing names saga happened when Ogwanfunu was president but we did not hear him crucify the EC, did we?
Frankly, until President Ogwanfunu's 'sanctimonious effusions', I never knew EC's biometric registration devices had an additional feature that could detect one's political affiliation. So President Ogwanfunu and his ilk want us to believe the devices deliberately expunged only those sympathetic to Zu-za. What a sweet Kwaku Ananse tale!
I, however, agree with the Umbrella for saying it would not accept any "flawed" electoral results. I would not accept any flawed result too if I were the leader of a political party. Indeed, any true lover of democracy would agree with the Umbrella's stance and I expect the Elephant to do same.
My confusion, however, is what they mean by the word "flawed". Are they suggesting the missing names cannot be rectified? Or are they suggesting the electoral roll can only be flawless when they say so?
No matter the flaws it may find in the electoral process, I'm confident the Umbrella wouldn't allow its revolutionary roots to blind its sense of reasoning. The Supreme Court should be the avenue for it to seek redress. If President Ogwanfunu could become president with 'transposition errors' and results such as '27-0' representing '270' votes, then he has no moral right to criticize the current EC.
It is within its rights for the Umbrella to accept or reject any electoral result. But the country will not be held to ransom because a dead-goat wants to resurrect by all means. Not in this country!
In any case, what has changed? Why has President Ogwanfunu changed from "allow EC to perform mandate" to a new tune. Is it because his baggage is too heavy for him to carry?
Indeed, when defeat stares you in the face, your double tongue is exposed like a popped eye in awe.
See you next week for another interesting konkonsa, Deo volente!