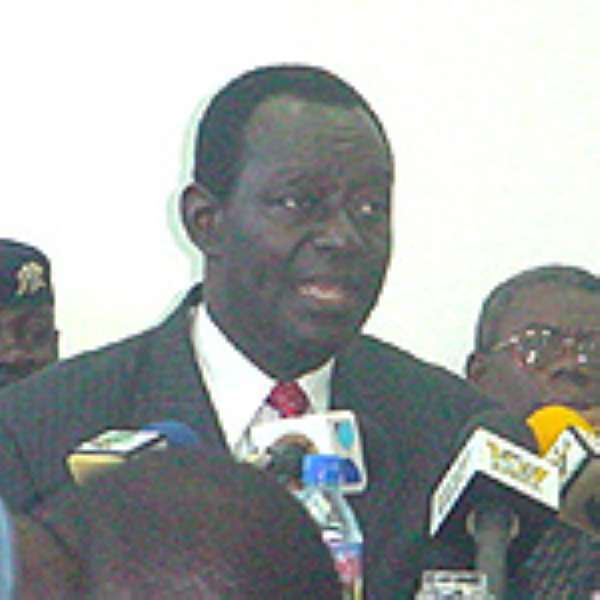 As the debate on Dr. Kwame Addo-Kufuor's decision to seek his party's mandate for the 2008 presidential election and its ramifications for his party continues an ardent opposition activist in Takoradi, Bright Opare has cautioned the Defence Minister to avoid incurring the wrath of his party followers.

In a chat with The Heritage in Takoradi, Mr. Opare, who is also a social commentator, said that: "He is an achiever, so he should be cautious now, because his decision to contest the 2008 flagbearership is politically unwise. His qualities notwithstanding, the fact that he is a direct brother of the sitting president who stood on the ticket of the same N.P.P. 'disqualifies' Addo-Kufuor from putting himself up to be endorsed the next head of state. Ghana is not a dynasty, Opare argued.
Mr. Opare further asked all New Patriotic Party supporters not to commit a mistake by selecting Dr. Kwame Addo-Kufuor, who is also the Member of Parliament for Manhyia. The National Democratic Congress operative premised his call on the claim that his party does not want to win the next general election so cheaply, "even though the NDC is going to win hands down."
According to him the NDC, being the democratic group that it is, fully committed to the competition that the current dispensation entails, would want to win the forthcoming general election competitively and not to have a walkover as is bound to happen, if Dr. Addo-Kuffour leads the N.P.P. into battle.
In assessing the NPP's six years governance of the state, Mr. Opare said the hardship thrust upon Ghanaians are a clear sign that the N.P.P. government will be voted out of power come 2008. He mentioned, among other things, increases in the prices of petroleum products as well as the current high cost of living in the country as some of the issues the electorate would consider to vote out the N.P.P.
Unlike the NPP, the NDC is a party for all Ghanaians and not some Ghanaians, Opare posited, claiming that currently it is only N.P.P faithful who are making money in the country. "Just like any social democrat party, the NDC which is about Ghanaians has so many objectives such as to see to the welfare, health, employment and empowerment of the people.
Furthermore, the NDC activist said the NPP government has not been able to manage the economy well. This he said is due to the fact that the government has failed to stabilize both the micro and macro economy. "I had always been concerned about the micro economy of the country because that is what affects every Ghanaian".
According to Mr. Opare, the oft-repeated N.P.P. claim that inflation and bank rates are down are all empty talk shop: this he explained is because, businesses are dying and people can't access loans due to low patronage of goods and services.