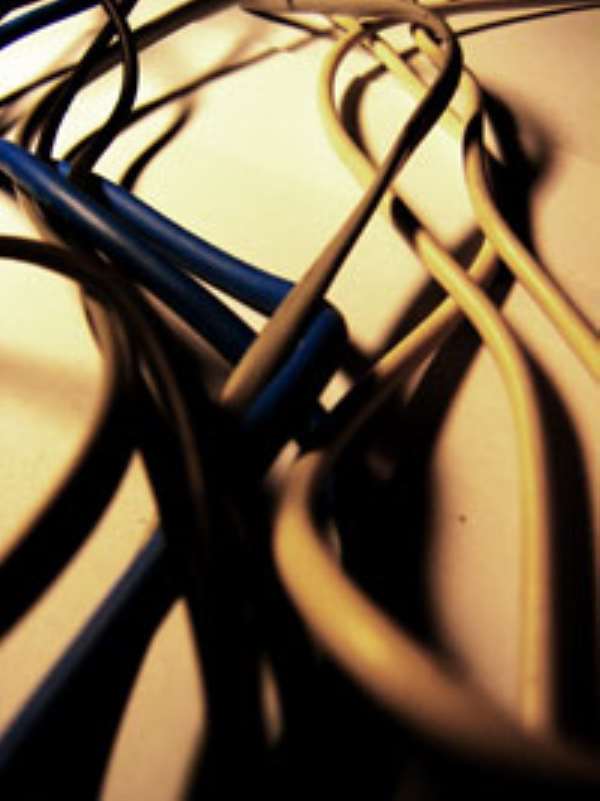 The Government is conducting due diligence for civil works to begin next month on the countrywide fibre optic project. Fibre Optic is a bundle of glass (or plastic) threads to transmit data modulated onto light waves.
The project is the expansion of the southern fibre optic loop provided by the Volta River Authority (VRA) in order to open up the country for the full deployment of cheaper information and communications technology (ICT).
When completed, the already existing fibre optic network lining Southern Ghana would be given further capacity to absorb an increased wide range of ICT applications, known as "last mile applications".
The Deputy Minister for Communications, Dr Benjamin Aggrey Ntim, said this in Accra last Friday when he delivered the keynote address at the second international conference on Advances in Information and Communication Engineering (AICE) orgnaised by AICE Foundation.
The AICE Foundation was formed by a group of six resident and non-resident Ghanaians as a contribution towards the economic growth of developing countries through the application of ICT, systems and tools in business, education and engineering using open source as a vehicle to achieving this goal.
"The Ministry since the beginning of the year has accessed a soft loan facility from the Chinese Government to build the National Communications Backbone to compliment the VRA Fibre Network in the Southern Sector and extend the existing loop to the North," Dr Ntim stated.