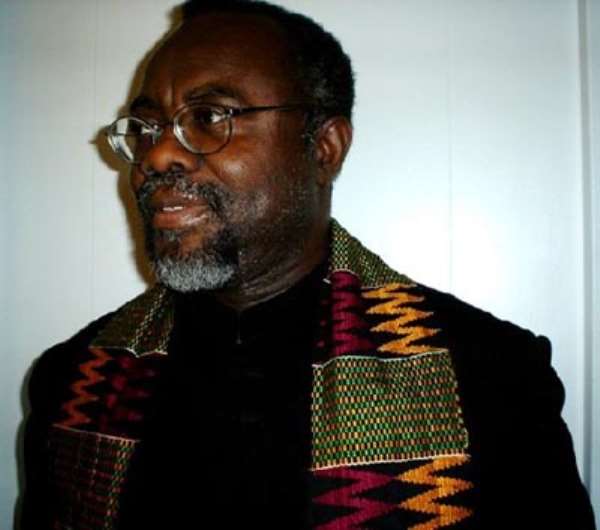 A copy of the videotape titled "Expat Life in Ghana: Beyond the Return" was sent to me just this afternoon by my brother-in-law, a clinical pharmacist and longtime former Saudi resident, Dr. Kwame Nyanor Amoh. The narrators of the social-commentary video are an African-American heterosexual couple who do not give their name(s), at least not in the nearly 15-minute clip that was sent to me. But they are definitely frank and forthcoming, albeit mild and polite, about their litany of complaints about at least 10 things that they are convinced need to change, if the Government of Ghana, in particular the Akufo-Addo-led government of the New Patriotic Party (NPP), is really serious about having hardworking, productive, progressive and entrepreneurial Diaspora Africans to move back to the proverbial Motherland and assist in making life on the Primeval Continent comfortable and qualitative as it is, at least in theory, hereabouts in the West, in their particular case, the United States of America.
Since the aforementioned videoclip is subtitled "Ten Things That Make Living in Ghana Unpleasant," I am naturally assuming that the couple who claim to be narrating their first-hand experiences with living in Ghana, may also have another version of their narrative having to do with 10 things that make living in Ghana, from the perspective of an expatriate, very pleasant and worthwhile. For any Ghanaian-born resident of the United States or the Western Diaspora, as it were, who left Ghana in their mid-20s some 30-plus-odd years ago, as yours truly did, and has continued to do right here in the United States, there is absolutely nothing new to learn or discover on this videoclip or narrative, which could have more effectively made good use of colorful illustrative examples or scenes reflecting some of the kinds of unpleasant experiences that the couple verbally details, at least even still-life pictures of some of their children and a couple of the relatives, largely in-laws, who get a mention in their narrative. Which makes their narrative, in New Work parlance, a very bad documentary evidence of their plaints. For we have only their "acapella" say-so to ascertain the fact of whether what they are telling us has credibility or is pure fabrication.
Such pictorial dearth, however, does not significantly detract from the interest and quality of the eyewitness accounts given by this couple. First on their list of the 10 most unpleasant experiences about living in Ghana, you guessed it, is the extremely slow pace of life, in general, and getting things done, from both the official bureaucratic structure and in the informal local community settings as well. Such functional laxity or sluggishness, in the opinion of the narrators, is compounded by the unsavory but deeply entrenched culture of bribery and corruption, which may very well have developed into a high cultural protocol and art during the bygone Dark Age of the feudalism and the barbaric trade between Ghanaian/African chieftains and European shipping merchants, ship captains and mercenaries in African humanity, globally known as the Transatlantic Slave Trade (TAST), whose origins are routinely given as the mid-1400s, when "gifts" were ritually presented to these African chiefs and other powerful African traders in direct exchange for war captives and some criminal elements in the various African societies.
The expectation of bribes or "tokens of appreciation" seems to have been unspokenly written into the job description of nearly every civil service employee in the country. If you don't offer bribes, nothing gets done, even though the brazen solicitors of such payolas are officially salaried government and taxpayer-supported employees. Then, of course, "Dumsor," the perennially erratic energy/power supply, is the second on the list. By the fourth or fifth count, however, the wife of the co-narrator has already lost count. But, perhaps, what is most significant to recall here is the fact that the narrators are quick to point out that under the Golden-Age Tenure of President Addo Dankwa Akufo-Addo and his government of the New Patriotic Party, the situation has gotten significantly better, although the narrators believe that much more remains to be done, especially in the critical area of rampant and abrupt power outages.
"You would be in the middle of an interview and then all of a sudden, you'd get cut off by a power outage," says the husband-narrator of the documentary. It is an oral-history documentary of sorts. What this means is that the management of the Electricity Company of Ghana (ECG) and the other public and privately owned electricity supply companies need to be able to more effectively predict the possibility of power outages and inform their customers well ahead of schedule. Here in New York City, for example, the main local power supplier, Consolidated Edison, or Con-Edison, recently informed consumers that beginning sometime late spring or early summer of next year, they will be experiencing some power outages, lasting several hours and in some cases, several days at a time, because Con-Edison will be undertaking some massive repair works on its underground cable systems and networks, as well as the replacement of some transformers or electricity transmission machines that have become obsolete in their Lower-Manhattan power station.
Such advance notice prepares both domestic consumer and corporate customer ahead of time to make alternative arrangements as well as to be able to accommodate the functional disruption that such major power outages occasion. In Ghana, the effective and the inventive management of energy supply remains a major headache because for a long time, it was only the state-owned Ghana Electricity Corporation (GEC) that effectively ran the country's energy supply system as a commercially uncontested Monopoly. This precarious situation is gradually beginning to change. But the pace of such progressive change has been very slow in coming. This is the result of a bad habit cultivated and nurtured by Ghana's postcolonial socialist political culture, in which the Central Government effectively controlled and managed nearly every public enterprise.
*Visit my blog at: KwameOkoampaAhoofeJr
By Kwame Okoampa-Ahoofe, Jr., PhD
English Department, SUNY-Nassau
Garden City, New York
August 3, 2020
E-mail: [email protected]